Culture Recovery Fund: first NE grants
Published: 12 October 2020
Reporter: Peter Lathan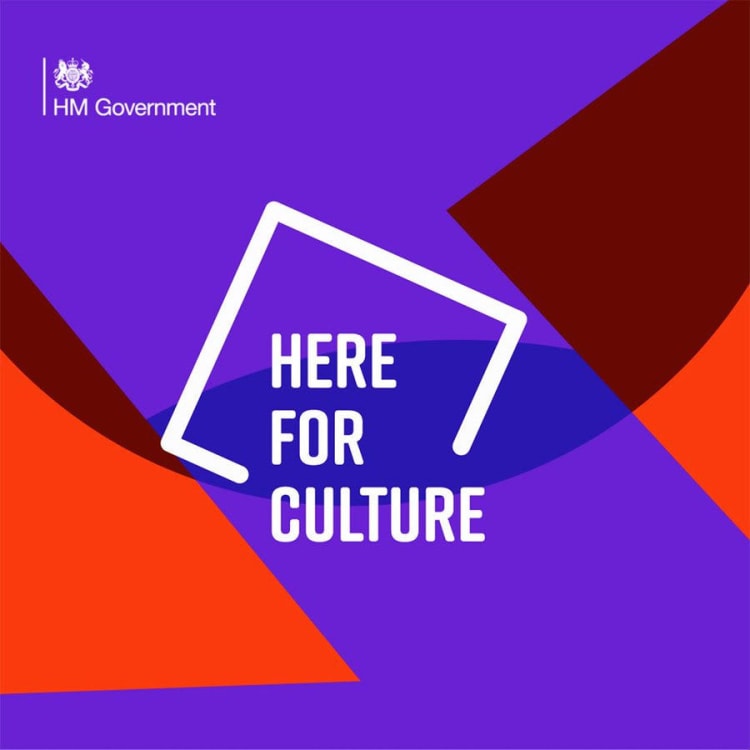 Arts Council England has announced the first grants of under £1m from its Culture Recovery Fund. In the North East 58 awards totalling £10,096,050 have been made. This is the lowest number of awards and the lowest amount of all areas of England.
Total grants are:
| | | |
| --- | --- | --- |
| Area | Grants Awarded | Amount |
| London | 428 | £87,027,172 |
| East Midlands | 96 | £17,164,443 |
| West Midlands | 95 | £16,950,243 |
| North East | 58 | £10,096,050 |
| North West | 163 | £30,165,250 |
| Yorkshire & Humber | 122 | £18,555,202 |
| South East | 189 | £32,289,761 |
| East of England | 103 | £18,431,352 |
| South West | 129 | £26,560,756 |
NE organisations receiving grants
Alphabetti will receive £122,000.
ARC Stockton says that its grant will "allow us to continue our programme of creative activities and events that have been reintroduced since our reopening last month, and to provide support and development opportunities for professional performance artists.
"It will also help to secure our future programme of professional, high quality cultural entertainment including music, comedy, drama, dance, spoken word, film and work for families. "
Durham County Council (Gala Theatre) receives £249,500.
The Georgian Theatre Royal in Richmond receives £52,966
Liberdade community development trust, which runs Gosforth Civic Theatre, receives £100,831.
Live Theatre which has been awarded £429,678 enabling it to continue to develop talented individuals and new companies and deliver plays and creative activity that support the freelance theatre sector. It will ensure opportunities for engagement of participants in its children and young people's programme.
The award will make up for the shortfall in income streams caused by temporary closure forced on it by the pandemic.
Digital capacity through the new public facing Live Wired programme – profiling writers, artists and creative teams and nurturing new talent - will be strengthened.
The award will enable the venue to make necessary adaptations to ensure a safe environment for returning audiences and to enable flexible working solutions for staff in a new season of work that Live Theatre plans to present on stage with live audiences from April 2021.
Mortal Fools, based in Prudhoe, receives £140,000.
Northern Stage been awarded £400k and is planning:
To expand its digital offer for audiences and participants
To increase access and reach during restrictions and beyond
To modify front of house and box office to ensure visitors feel safe and welcome when the theatre reopens
To create a Covid-safe backstage working environment
To install a new cafe bar
The Queen's Hall in Hexham says its grant will protect jobs, help make the venue Covid-secure, create a Christmas programme to be screened in community venues, school and homes, and plan an "exciting programme of events for 2021 and beyond."
Sunderland Culture has received a grant which covers organisations as varied as Arts Centre Washington, The Fire Station and the National Glass Centre.
The Tyne Theatre and Opera House was awarded £210,000 and says, "The money we've been granted will help us develop a business plan for our future in this new landscape, continue with work on helping make our venue Covid-Secure for staff and audiences, secure the jobs of our dedicated team and ensure that we can still be here for our local community."
As far as we are aware these are the only theatres to receive grants. The Recovery Fund also covers museums, galleries and music venues. There is another round of grants of under £1m to come and another for amounts over £1m. We will update this page as more information becomes available.
Latest Updates
12 October
The Maltings in Berwick has been awarded £230,000.
"The Maltings is the cultural heart of Berwick," said Euan Duthie QC, Chair of The Maltings Board. COVID made its future look bleak. This tangible vote of confidence by Arts Council England in the whole Maltings team and in Berwick means that at long last I can say - we will reopen soon and continue to do what we are passionate about: ensuring high quality cinema, live performances, visual arts, youth theatre and our full creative learning programme are available and accessible to all."
13 October
Dance City in Newcastle has been awarded £240,000 which will be used to continue its "vital activities" for customers, students and the professional arts community and to invest in technology to offer more online dance provision.
Alnwick Playhouse : £197,668
C&D Circus Productions Limited : £109,420
Surface Area Dance Theatre CIC : £63,699