Curve invites performers to entertain outdoors
Published: 17 May 2023
Reporter: Steve Orme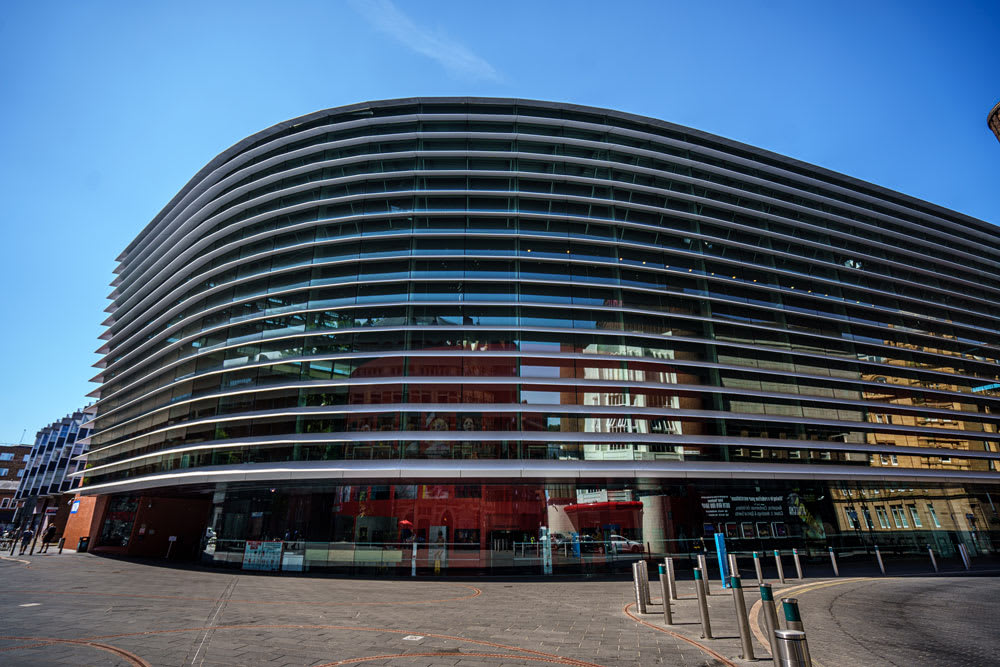 Leicester's Curve theatre is inviting performers and dancers from the Midlands to apply for paid slots for a weekend of live entertainment and activities.
Curve will build a stage outside its building on Orton Square to host performances from artists and community groups in Curve on the Square from Friday 11 until Sunday 13 August.
Leicester dance organisation Nupur Arts took part in Curve on the Square in 2021 and the Curve associate company will join the 2023 line-up. Artistic director and founder Smita Vadnerkar said, "when we took part in 2021 it was the first real, in-person project we'd shared with audiences after lockdowns.
"It was a brilliant chance to perform in an outdoor setting which allowed artists and organisations to come together and share their work with communities in a relaxed and family-friendly environment.
"We're very excited to once again be part of this year's line-up which will give us all a fantastic opportunity to come together and celebrate the incredible artists and organisations we have here in Leicester. We'd encourage any local creatives thinking of taking part to apply."
Each event will be free to attend and there will be no need to book. The performances will run from 6 until 9PM on Friday 11 August, 11AM to 9PM on Saturday 12 August and 11AM until 5PM on Sunday 13 August.
Further details about taking part are available at the Curve web site.