D'Oyly Carte special reunion
Published: 3 July 2022
Reporter: David Upton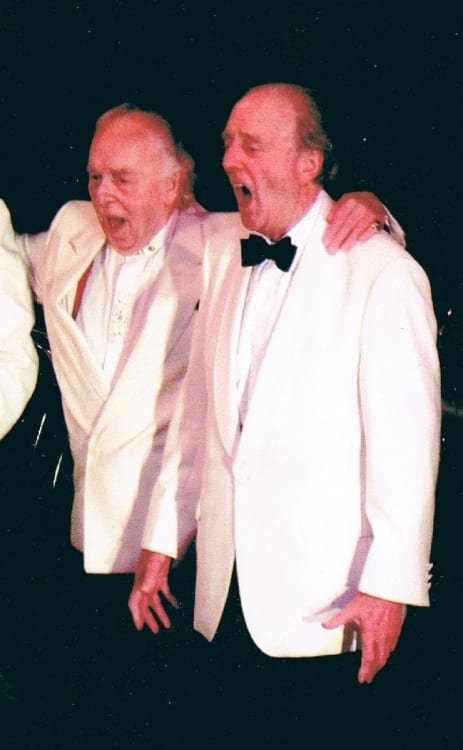 The International Gilbert & Sullivan Festival welcomes a plethora of G&S "greats" from the old and new D'Oyly Carte Opera Company for a special reunion concert in the Royal Hall, Harrogate, as part of the 28th Festival, August 12.
Former D'Oyly Carte conductor David Steadman has created a programme Together Again with a cast of Savoyards. The concert commemorates the 40th anniversary of the last performance by Bridget D'Oyly Carte's Company at the Adelphi Theatre in 1982.
Said David, "this evening is probably more special than any of the previous reunion concerts because it will absolutely be the last. I say that because the years are rolling on, but we can promise visitors a great night of Gilbert & Sullivan with a few surprises along the way."
Renowned patterman Richard Suart headlines the programme along with fellow pattermen Jeremy Peaker and James Conroy-Ward, an understudy to the late John Reed. From the old D'Oyly Carte, Bruce Graham and John Broad will be there and ringing in a new generation is soprano Rebecca Bottone who recently performed in the joint production with Scottish Opera and the D'Oyly Carte Trust.
One of the D'Oyly Carte's great personalities, Peggy Ann Jones, will also be on stage with Abbey Hadfield and Lorraine Daniels.
The 28th International Festival will be in the Royal Hall Harrogate August 10–21.