Dancers' tour postponed, so they go online
Published: 18 February 2021
Reporter: Steve Orme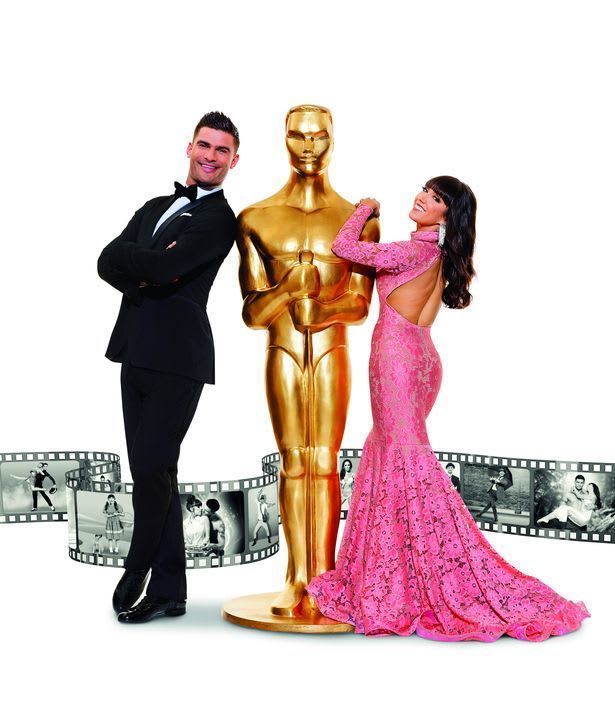 Aljaž Škorjanec and Janette Manrara are to stream their "new dance spectacular" Remembering the Oscars for a three-week period, details of which are available at Northampton Royal and Derngate's web site.
The husband-and-wife duo appeared on the BBC show Strictly Come Dancing. Their live stage tour has been postponed until spring 2022, so they will celebrate the greatest songs, films and dance routines from the golden ages of Hollywood through to Disney family favourites and beyond in a one-hour special.
They will be joined by "some of the UK's best dancers and singers" who will dance their way through more than 25 songs from classic films including Dirty Dancing, Mary Poppins, Flashdance, Cabaret, The Wizard of Oz, American In Paris, The Lion King, La La Land, Toy Story, Singing in the Rain, Frozen, A Chorus Line, Romeo and Juliet and Scent of a Woman.
The performance will be interspersed with commentaries from Škorjanec and Manrara. It will also include backstage content, their personal account as to how the show and its routines were created, why they picked certain songs and the influences behind their performances.
The pay-per-view event premières on Saturday 27 March and will be available to watch on demand until Saturday 17 April.
Škorjanec and Manrara said, "we feel awful having to postpone our Remembering the Oscars tour for a second time due to the pandemic, but we're delighted to have been given the opportunity to film some of the highlights from the show.
"We were devastated that another year would go by without sharing what we truly believe is our best show to date. Hopefully this will give our audience and fans a taster of what's to come next year."
The Remembering the Oscars tour will visit Royal and Derngate on Saturday 16 April 2022.