Danny Boyle to open Manchester Factory International
Published: 29 September 2022
Reporter: David Chadderton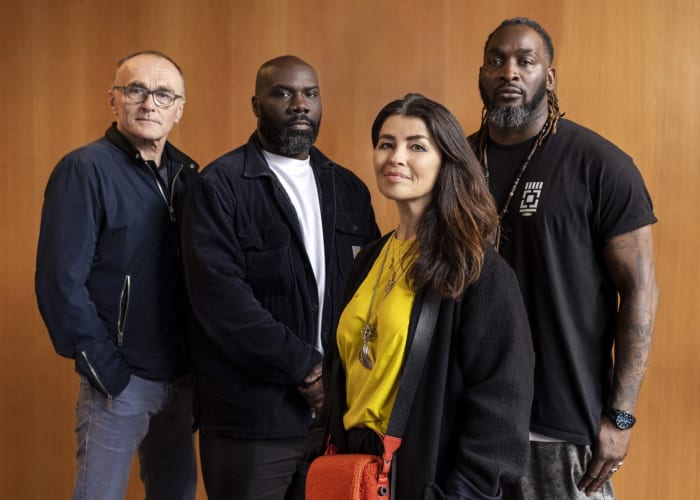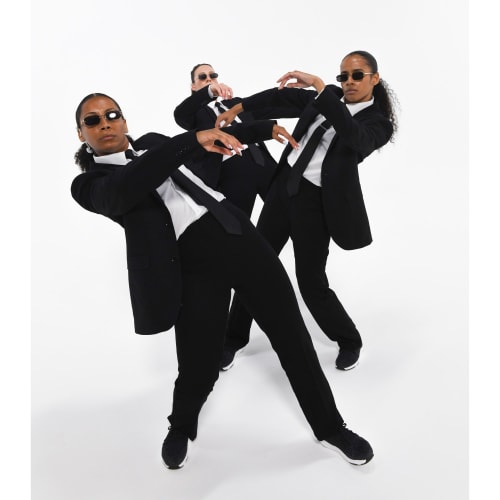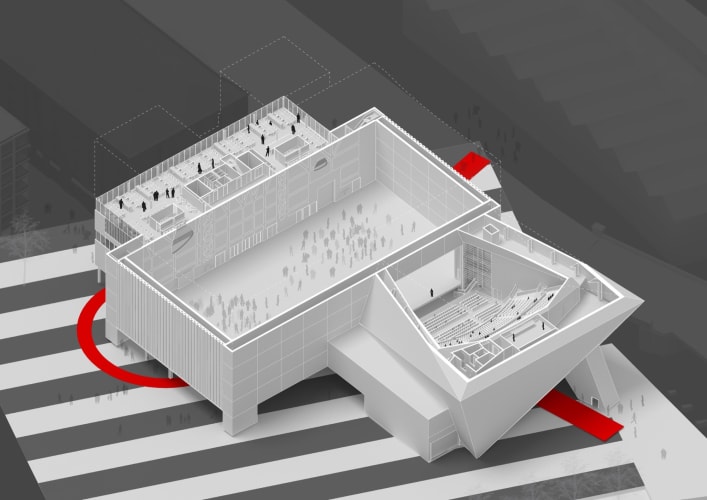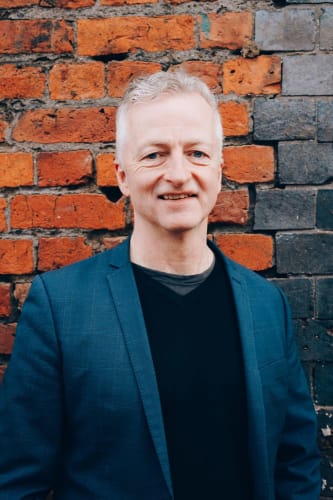 Manchester International Festival's new permanent venue is to open with a production based on The Matrix directed by Danny Boyle with a script by Sabrina Mahfouz, choreography by Kenrick 'H2O' Sandy, music by Mikey J Asante and design by Es Devlin.
Free Your Mind, a large-scale, immersive performance presented across a number of the building's spaces, promises "spectacular visual effects" to recreate some of the most famous scenes from the film featuring a cast of professional dancers with hundreds of participants from Manchester. It will run from 18 October to 5 November 2023.
Before the official opening, the venue will form the centrepiece of the 2023 Manchester International Festival (29 June to 16 July) with an exhibition in its main warehouse space, You, Me and the Balloons, celebrating three decades of Japanese contemporary artist Yayoi Kusama's inflatable sculptures, featuring works that are over ten metres tall including giant dolls, tendrilled landscapes and a vast constellation of polka-dot spheres.
Following Free Your Mind, there will be music, circus, art and fashion during The Welcome, a nine-day programme developed by Greater Manchester residents (11–19 November 2023).
Factory International will also be home to Factory Academy, a training centre for local people for careers in the creative industries. Upcoming initiatives include courses to develop skills in live events, social media and broadcast & film production including filming, editing and visual effects.
Designed by the Office for Metropolitan Architecture, with OMA Partner Ellen van Loon as lead architect, the flexible building spans 13,350 square metres, offering multiple configurations, featuring a range of art forms year-round from exhibitions and concerts to intimate performances and immersive experiences. Outside, its public areas will feature pop-up performances, events and markets.
Van Loon said, "Factory International will be a new type of performance space—a unique crossover between a fixed theatre and flexible warehouse. Super-sized moveable walls enable endless configurations within a large space, allowing audiences unexpected vistas of performers. I hope that whenever people come to Factory International they always experience something different, as if with each visit they encounter a different building."
John McGrath, Artistic Director & Chief Executive of Factory International, said, "we're delighted to be able to share our opening plans for Factory International. At every stage in imagining and building this extraordinary space we have focussed on creating new possibilities—for artists to let their imaginations fly, for citizens of Manchester and the world to meet and dream, and for people of all ages and backgrounds to build skills and gain experience. Factory International is truly a place where we can invent tomorrow together."
Danny Boyle added, "I'm delighted to be part of Factory International as a starting point for a kind of identity that this extraordinary new building is going to have. It's a space that gives you an enormous amount of potential. It's wildly ambitious in terms of its scale. In my lifetime, to see a new space like this open is hugely empowering, and I hope the new generation of artists feel that power."