"Daring programme" as BE Festival returns to Birmingham
Published: 27 May 2022
Reporter: Steve Orme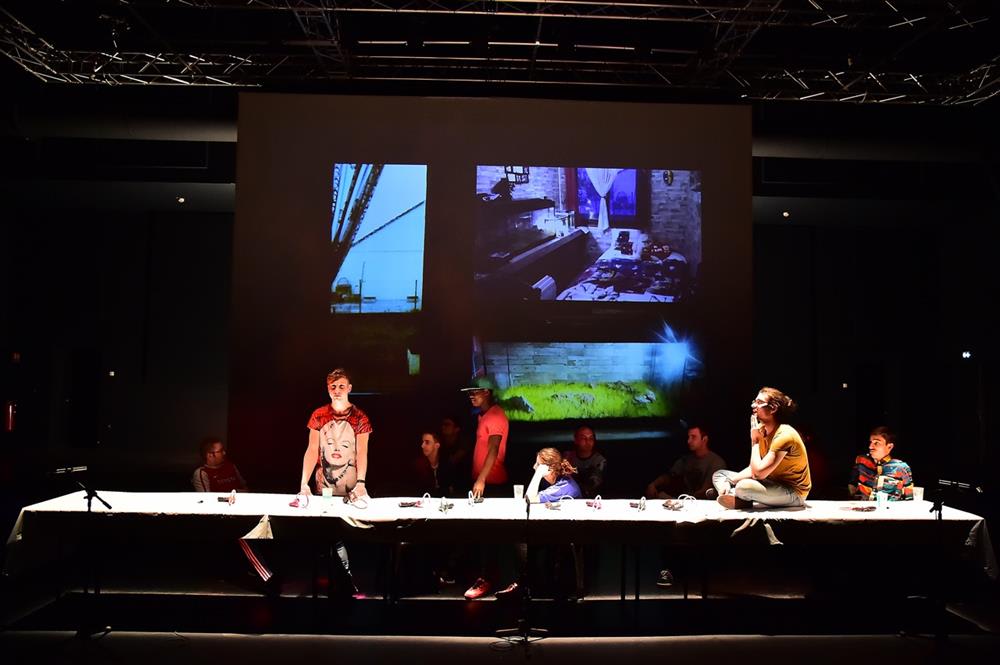 The Birmingham European Festival of Performing Arts, otherwise known as BE Festival, is to return to the city with a "daring and innovative programme".
It will be the final festival from artistic directors Isla Aguilar and Miguel Oyarzun, who have been at the helm since the festival's conception in 2009.
BE Festival was created "to turn the notion of theatre upside down, crossing borders, creative disciplines and blurring boundaries between audiences".
Making their UK première at the 2021 festival are casaBranca, Ana Borralho and João Galante from Portugal with Trigger of Happiness. They are inviting 12 young adults from Birmingham with no theatre experience onto the stage at the Crescent Theatre.
Sitting at a table, they will play Russian roulette and answer a list of questions about their lives such as their concerns, anxieties, families and their hopes and visions for the future. It will take place on Friday 3 and Saturday 4 June.
The festival will run from Friday 3 until Saturday 11 June. The full programme is available at the BE Festival web site.