Derby dance centre unveils new season
Published: 20 January 2023
Reporter: Steve Orme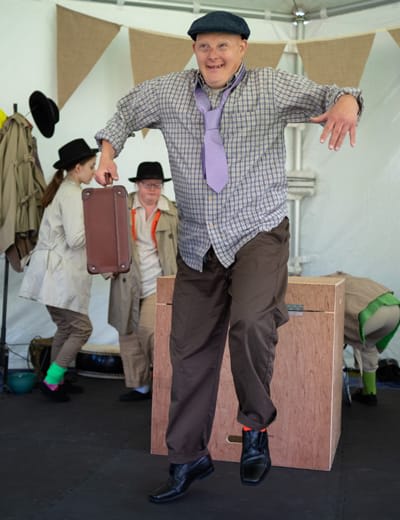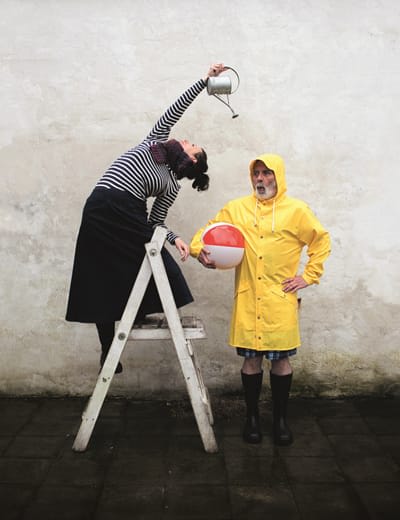 "One of the leading dance organisations in the East Midlands" has revealed its spring and summer 2023 season which includes "circus, dance and fairy tales like you've never seen them before".
Manya Beneson, creative producer of Déda, said, "the programme has a selection of the best of international theatre and dance. There's something for everyone, with shows that will provoke and stimulate, and others that make people laugh out loud and be surprised."
On Saturday 4 February, Déda will welcome Zoo Indigo's Don't Leave Me This Way, a "humorous and provocative performance that sees a search for European identity on the shores of a Brexit-ridden Britain".
Hubbub, Déda's artists in residency, will present The Drum on Friday 17 and Saturday 18 February. As "one of the Midlands' leading companies for accessible art", Hubbub has an integrated ensemble of learning disabled and non-disabled performers who create "original and innovative" theatre. The Drum is a story of a boy whose heart's desire is to have a drum and the adventure he goes on to find one.
Reckless Sleepers will perform It's Hot, It's Not, a show that celebrates the UK's obsession with weather, on Thursday 23 and Friday 24 February.
Déda will host the Interface 23 event which "promises to deliver an evening of inspirational performances by young people who will demonstrate their energy, creativity and skill" at Déda on Friday 24 March.
Wrongsemble's The Not So Grimm Twins, performed by three actor-musicians, will present stories collected from all around the world—from Rapunzel to Red Riding Hood—on Saturday 1 April.
Sarah Middleton's Shewolves, an "uplifting coming-of-age comedy for teenagers and anyone who has ever been a teen", will visit Déda on Wednesday 19 April.
Déda-supported artist Shelley Eva Haden will stage her "gritty" dance theatre show Drowntown on Friday 5 May.
Sadiq Ali's The Chosen Haram is a "unique take on circus performed on two Chinese poles". It tells the story of two gay men and the highs and lows of their relationship after a chance meeting through a dating app. It will be at Déda on Saturday 10 June.
More details are available at the Déda web site.
Related listings

Drowntown (Rhiannon Faith Company)