Deserving dozen at Unity
Published: 13 February 2021
Reporter: David Upton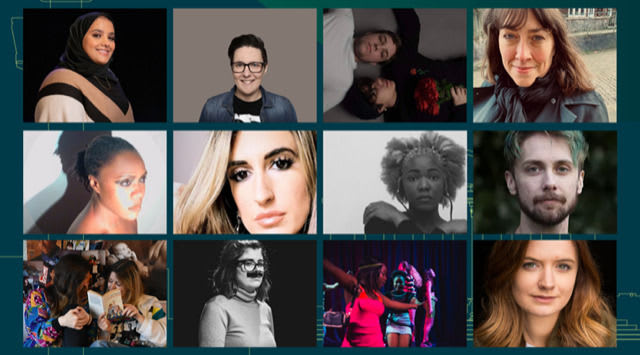 Unity Theatre in Liverpool has chosen the first 12 artists supported by its Open Call Programme, aimed at helping artists survive after a year of restricted income and creative outlets.
All those selected receive a bursary of up to £1,250 alongside creative, production and welfare support.
The deserving dozen represent work from a range of people and practices including dance, comedy, theatre, digital installation, online performance, audio plays and young people's outreach.
The line-up includes Amina Atiq's Scouse Pilgrimage, an online and live exploration of Liverpool's Yemeni community and the city's relationship with immigration; award-winning comedian Sian Davies's new show About Time; Out of Attic's feminist production That's What She Said; new productions from Transcend Theatre, Rickety Fidgets, Alice Bunker-Whitney, Victoria Oxley, Leianna Boodaghian and One September; All Things Considered's The Storm Shepheard, a new, immersive audio-visual performance for 7- to 12-year-olds; and Playgrounds in a Pandemic, connecting children across three countries.
Gold Maria Akanbi also receives a £3,000 Online Commission for a D/deaf, disabled or neurodivergent artist to create a new piece of online work from home. Gold is a bisexual, neurodiverse British-Nigerian artist who will create online dance exploring the minds of disabled people during COVID-19.
Unity has also launched a Crowdfunder page to support more Liverpool artists after receiving 16 times the number of applicants for the Open Call to places available. Through this, they hope to grant another 10 Open Call applications.