Desire and sex work in a Buxton Fringe caravan
Published: 26 June 2023
Reporter: Steve Orme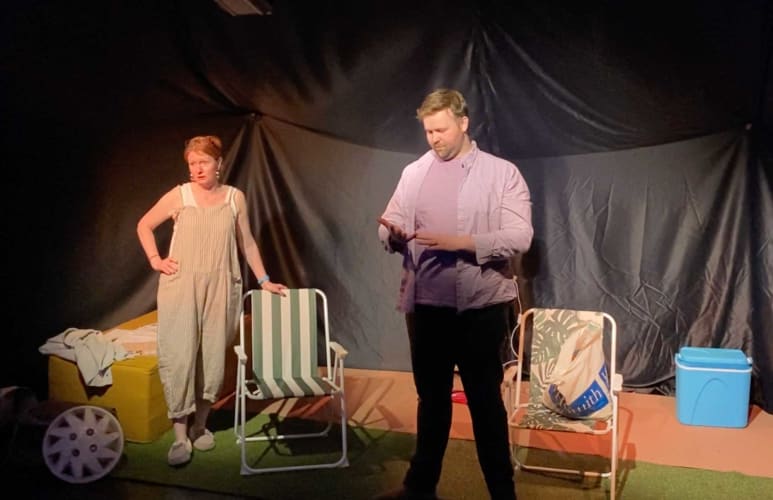 Lincolnshire-based theatre company Split Infinitive will take A Caravan Named Desire, a show "exploring desire and sex work in the UK through interactive performances", to Buxton Fringe.
This one-hour show is written by Alexander Millington and directed by his wife, Helen Millington. The couple appear in the play which depicts the relationship between a sex worker and a client.
The play shows that working from a caravan has its ups and downs. "Clients come and go. Ask them no questions and they'll tell you no lies—just take the money at the door. But something's different about this new client."
A Caravan Named Desire will be performed at the Rotunda Theatre's Squeak space from Friday 21 until Sunday 23 July at 6:15PM.