Digital queer festival "a venture into the unknown"
Published: 29 October 2020
Reporter: Steve Orme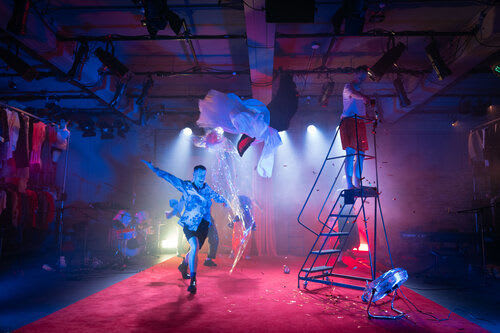 Festival of queer arts and culture SHOUT has revealed that its 2020 festival will take place entirely online and will feature more than 30 events "that speak to issues relevant to the LGBTQIA+ community right now".
The programme for the 11th festival, SHOUT: At Home, includes digital performances by Barry Fitzgerald and Victor Esses, a talk with Amrou Al-Kadhi and explorations of culture and identity.
Festival manager Rico Johnson-Sinclair said, "this year is as much about the artists as it is about the audience. We want to inspire artists and give them the resources to reimagine performance in a digital space, so we've funded nine micro-commissions and a new artist in residence from the region.
"Festivals need to evolve to reflect current times as well attracting audiences who have previously felt excluded. Inclusive means everyone and we're working towards that goal. This festival is very experimental and is our first venture into the unknown. For us and for the artists, this is a really exciting moment."
SHOUT Festival grew out of a desire to celebrate and promote the diversity of Birmingham's LGBT cultural community and was created, "as a direct response to a significant lack of representation for lesbian, gay, bisexual, trans and queer in Birmingham's arts venues".
The full programme for the Birmingham-based festival, which runs from Thursday 5 until Sunday 15 November, is available at the SHOUT Festival web site.