DoDo to convince Buxton that history is not dead
Published: 26 June 2023
Reporter: Steve Orme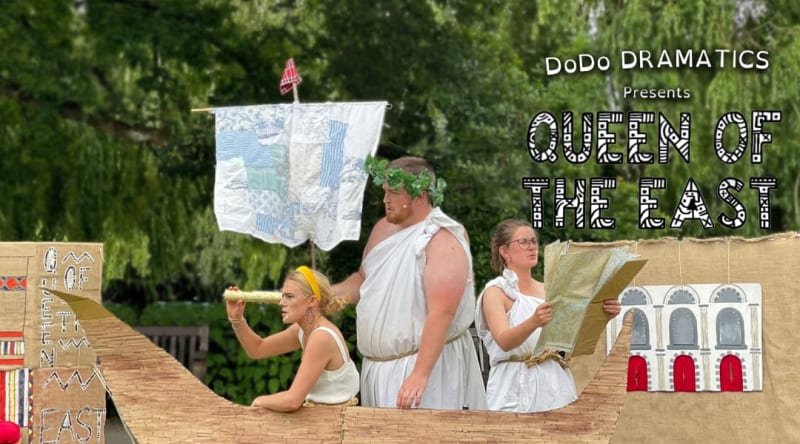 "Monty Python meets Horrible Histories" in DoDo Dramatics' Queen of the East which will visit Buxton Fringe as part of its summer tour.
DoDo Dramatics, the "UK's first zero-waste puppetry performance company", specialises in reimagining narratives from ancient history. Its founders, Trudi Licence who wrote and performs in Queen of the East and Rhodri Mayer who performs and directs, "aspire to create accessible, educational and sustainable theatre for everyone to enjoy".
Queen of the East is a" faraway Ancient Egyptian adventure of music, mythology and misleading puppets". It features some of history's most legendary leaders including Cleopatra VII, Julius Caesar and Marc Antony who are on a voyage of discovery. The third member of the cast is Melina Bryant.
It will be performed at the Rotunda Theatre, Pavilion Gardens, Buxton on Saturday 15 July at 11:30AM and 1 and 3 PM.