Doran is appointed new RSC artistic director
Published: 22 March 2012
Reporter: David Chadderton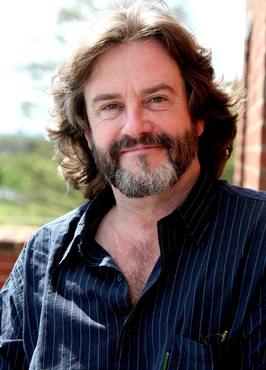 The Royal Shakespeare Company has announced that its chief associate director Gregory Doran wil take over from Michael Boyd as artistic director from September.
Doran, who will direct Julius Caesar for the World Shakespeare Festival and The Orphan of Zhao this year, first joined the RSC as an actor for the 1987-88 season, becoming an assistant director in 1989, an associate director in 1996 and chief associate director in 2006.
Doran said, "Michael Boyd and Vikki Heywood have done an exceptional job in the last decade, rebuilding the theatre and reasserting the principles of ensemble and collaboration, which I hope to continue and extend. My first task is to assemble an exciting new artistic team, with whom I shall start planning the Company's future from 2014."
Outgoing artistic director Michael Boyd said of the appointment, "This is fantastic news and I'm very pleased to be leaving the Company in such good hands. I know this is a choice which will be wholeheartedly welcomed by our staff, artists and audiences.
"I have been fortunate to work with Greg as an Associate Director throughout my leadership of the RSC. He is a first rate director, and nobody knows and loves the company more than him.
"I will be programming work for 2013 over the course of the summer, in order to allow him breathing space to plan for the future. I wish him every good fortune in a role which I have been lucky enough to undertake over the last decade."
RSC chairman Nigel Hugill said, "We had a strong field of candidates from which to choose, but it was absolutely clear that Greg brings a real passion and vision for the future of the Company, as well as providing the continuity to build on the considerable achievements of Michael Boyd. I am absolutely delighted that he has accepted the challenge to lead the RSC forward into its next decade."
Doran will take over the post after the company's AGM in September.
Photograph of Gregory Doran by Ellie Kurttz, courtesy of RSC.