Dream Re-Imagined at the People's
Published: 15 April 2012
Reporter: Peter Lathan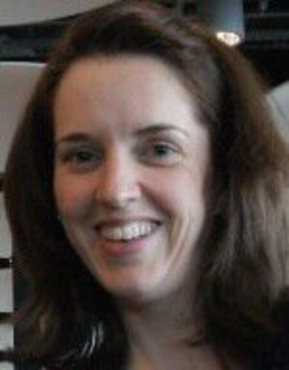 NE Playwright Alison Carr, a finalist in the Writer of the Year section of this year's Journal Culture Awards, has taken the character of Helena in A Midsummer Night's Dream and, in a trio of bite-size scenes, imagines her life before, during and after the events of Dream.
Her play, Quick Bright Things, was commissioned by Newcastle's People's Theatre for its contribution to the RSC's Open Stages project, which aims to being together amateur and professional theatre.
In it we see snapshots of Helena's teenage friendship (and rivalry) with Hermia, followed by a whistle-stop visit to her adventures in Shakespeare's play. Finally, fast-forwarding to life after the magical goings-on in the forest, it asks what kind of life can she lead with a man bewitched to love her?
"A Midsummer Night's Dream was the first Shakespeare play I ever read while at school." Said Carr, " and so when I was approached about this project I knew straightaway I wanted to use it as my basis because it has always been one of my favourites."
Her recent credits include Dolly Would (BBC Radio 4 Afternoon Play & Pick of the Week) and The Girls From Poppyfield Close that sold out at Live Theatre last year.
She first worked with the theatre in 2006 when she won The People's Play Award with My Mam Was An Ice-Cream Blonde, and she took part in Past Glories for the Centenary celebrations last year.
The play, which will be performed as a promenade around the theatre, has a cast of nine, with four actresses taking on the role of Helena at different ages.
"It's quite daunting taking on a Shakespeare play", she confesses. Although this isn't the first time she has 'taken on' a revered and much-loved writer. Her play Can Cause Death, written as a companion piece to Chekhov's On The Harmful Effects of Tobacco, debuted at the National Theatre where it was performed by Olivier Award winning actor David Bradley.
"I think for me the key is not to be overwhelmed by the writer—Shakespeare, Chekhov—but to try and pick out the ideas and characters that I want to write about in my own way."
The play runs from Tuesday 17th April to Saturday 21st at 7.30 and 8.15pm.