Edinburgh-bound companies stop off in Derby
Published: 6 July 2013
Reporter: Steve Orme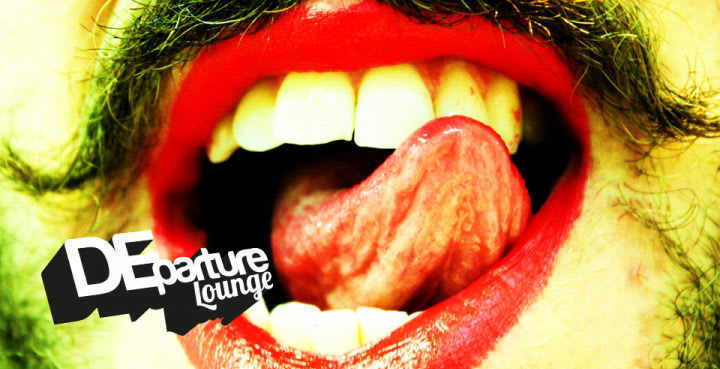 Some of the "most exciting fringe theatre companies from across the UK" will be able to showcase their work in Derby before going to the Edinburgh Fringe Festival.
Derby Theatre's main stage will be transformed for the DEparture Lounge festival which will start with The Guardian's theatre critic Lyn Gardner chairing a discussion on how to support emerging creatives.
Sarah Brigham, Derby Theatre's artistic director, said, "DEparture Lounge is an exciting proposition for both us and our audiences at Derby Theatre.
"It's going to allow our audiences to see us in a completely new light as we invite them to take their seat not in the auditorium but on the main stage."
She added, "Derby is a city of talent and potential and it's our job at Derby Theatre to ensure that it's realised and celebrated in the cultural sector.
"Audiences can expect to see new ways of making theatre—there's one company which powers all its lights by batteries charged through pedal power; new ideas, with one company combining video goggles with live performance in a show just for two people to take part at any one showing; and cross-cutting of art forms."
DEparture Lounge starts with Develop, chaired by Lyn Gardner, on Thursday (11 July). It's a day for emerging artists and venues to network, take part in skills workshops and hear from industry professionals.
Other events on Thursday include Toot presenting Ten out of Ten at 1PM and 7PM and Self Service by Milk Presents at 8:30PM.
Il Pizel Rosso will present The Great Spavaldos every 15 minutes from 2PM until 10PM from Thursday (11 July) until Thursday 18 July in a theatrical experience for two people.
On Saturday (13 July) Root Theatre and Ros Terry for Echo will perform Bird, which tackles the issue of child sexual exploitation, at 2PM and 7PM.
Hannah Jane Walker and Chris Thorpe will stage The Oh F**k Moment while in another part of the theatre the Flanagan Collective will perform Babylon, both on Tuesday 16 July at 7:30PM.
Danny Braverman will present Wot? No fish!! on Wednesday 17 July at 2PM which will be followed at 7:30PM by Squally Showers, staged by Little Bulb Theatre.
Milk Presents will be back with its scratch night Lucky Dip on Thursday 18 July at 7:30PM—a platform for local artists to show their work, get audience feedback and have open discussions.
Derby company Maison Foo will stage Pendulums Bargain Emporium, a "greedy tale for grown-ups", on Friday 19 July at 7:30PM.
For more information go to www.derbytheatre.co.uk.