Edinburgh theatre company teams up with hotel group
Published: 27 March 2012
Reporter: David Chadderton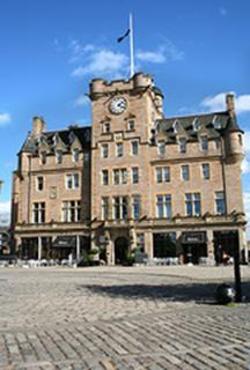 Edinburgh theatre company Siege Perilous has teamed up with hotel group Malmaison for a two-year programme of performances at its Leith hotel.
The theatre company's last production was at Ocean Terminal in Leith in December, and it now turns to another non-theatre venue for an arrangement initially for two years.
Malmaison general manager Stewart Campbell said, "Malmaison is always looking for innovative ways to entertain our hotel guests and local community. We had a bit of live music during last year's Festival Fringe but this is the first time we've tried something like this. Everyone here is really excited and we are delighted to be working with another Leith-based company."
Producer Tina Finch added, "We are thrilled to be able to show our work in such magnificent surroundings. Malmaison is a wonderful venue for our audience to come to at any time of year. We have some cracking new scripts to present and our artistic director, Andy Corelli, has already got a vision for how he'd like to present the first of these in May."
This first production will be a political comedy Standing Stanes from Dundee playwright Bob Ballantine from 3 to 8 May. To launch the programme, there are special offers on combined theatre ticket and pre- or post-show dining when booked together.