Epstein Theatre autumn season
Published: 11 September 2014
Reporter: David Sedgwick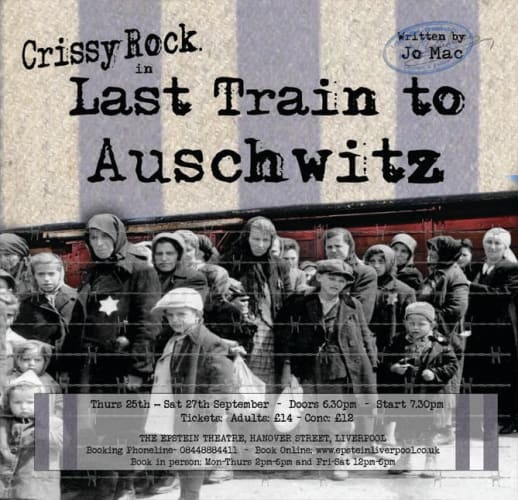 Liverpool's Epstein Theatre has just launched an autumn programme that promises a typically varied mix of music, dance, comedy as well as a generous helping of good old-fashioned variety.
As Liverpool sizzled amid unseasonal September temperatures of 22 degrees, theatre manager Rebekah Pichlingi announced a schedule of shows with something for everyone. "We're very excited about the forthcoming season," said Pitchlingi, "While always welcoming international artists to the theatre, we are also proud to promote local talent."
And there's plenty still to see in September. Last Train to Auschwitz, which premières on 25 September and stars local favourite Crissy Rock, tells a harrowing story of a group of women's journey into hell. A few days later and ex-Joy Division and New Order frontman Bernard Sumner will be previewing his much anticipated autobiography as he joins Dave Haslam for an evening of conversation on September 30.
October highlights include an appearance by BAFTA-nominated comedy duo Seb Cardinal and Dustin Demri-Burns, better known as Cardinal Burns, who will be showcasing a brand new cast of characters, some of whom no doubt will be popping up on the small screen in the near future.
The stars will be out in force when rocket scientist Neil Phillipson and guests bring their Tour of the Universe to the theatre on October 25. Physics lessons were never this funny.
And if it's music you want, then on November 19, Julia Fordham will be presenting her 1989 top 20 album Porcelain in its entirety. The singer enjoyed a triumphant return to the UK in 2013 with a run of sell-out shows. "To this day people still stop me in the street and sing songs from Porcelain," says Fordham, who is now based in California.
Well-known for nurturing local talent, the Epstein Youth Theatre will be presenting a slice of Broadway with its version of Hairspray. The worldwide smash will be running in November for two nights only (Friday 14 and Saturday 15 November).
Closing the year off in style will be a production of perennial favourite Jack and the Beanstalk. ITV's The Only Way is Essex and Splash heartthrob Dan Osborne as Jack will team up alongside Liverpool's most glamorous dress designer, My Big Fat Gypsy Wedding's Thelma Madine. The production also includes Brookside's Susanne Collins as Mrs Fleshcreep, Grease is the Word's Alison Crawford as Jill and the voice of Herbert of Liverpool as the Giant.
For a full programme of events visit the Epstein Theatre web site.