Equity boss's broadside at Arts Council
Published: 19 March 2023
Reporter: David Upton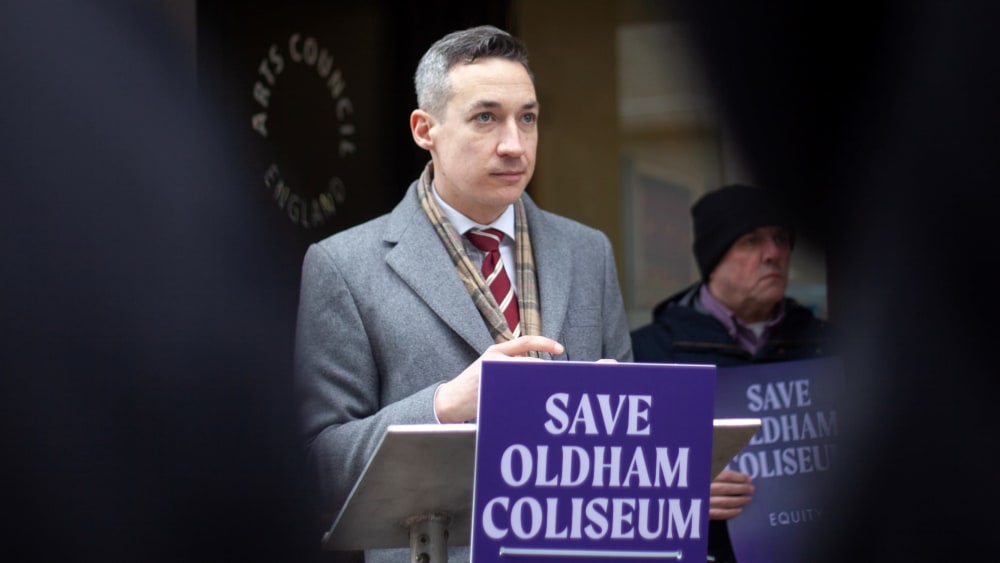 Oldham Coliseum's closure at the end of this month is damning indictment of the Arts Council, says Equity union.
Only fundamental reform of the Arts Council and devolution of funding will prevent similar fate befalling other theatres says Equity general secretary Paul Fleming.
"This is a loss of 20% of theatre acting work in Greater Manchester, and 70 permanent jobs at the theatre. Local employment in the hospitality sector and night-time economy depend on theatres with the history and community connection of Oldham Coliseum. This is not a region, a town, or a time, to needlessly lose more jobs from a sustainable industry."
Doors to the historic venue will close for the final time March 31.
A statement from the venue said, "many of our team have lived in Oldham all their lives and worked with the company for over a decade, bringing immense benefit to the town—not just in creating and presenting great theatre—but in offering opportunity and inspiration to all of Oldham's communities. Coliseum staff benefit from generations of knowledge and skills passed down through departments.
"The unique skillset of our team includes arts engagement expertise that has allowed the Coliseum to share the mental and physical health benefits created via access to the arts, exemplified in recent projects working in partnership with Oldham's Roma and South Asian communities; and technical theatre knowledge that profits young people from across Oldham, Rochdale and Tameside."
The Coliseum has been at the heart of theatre in Oldham for more than 100 years and survived two world wars and a global pandemic.