Equity petition against Northern Ireland arts cuts nears 12,000
Published: 28 April 2023
Reporter: Michael Quinn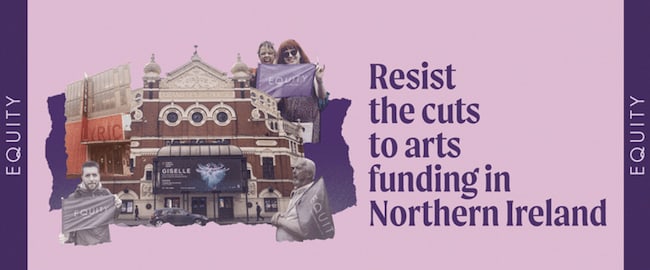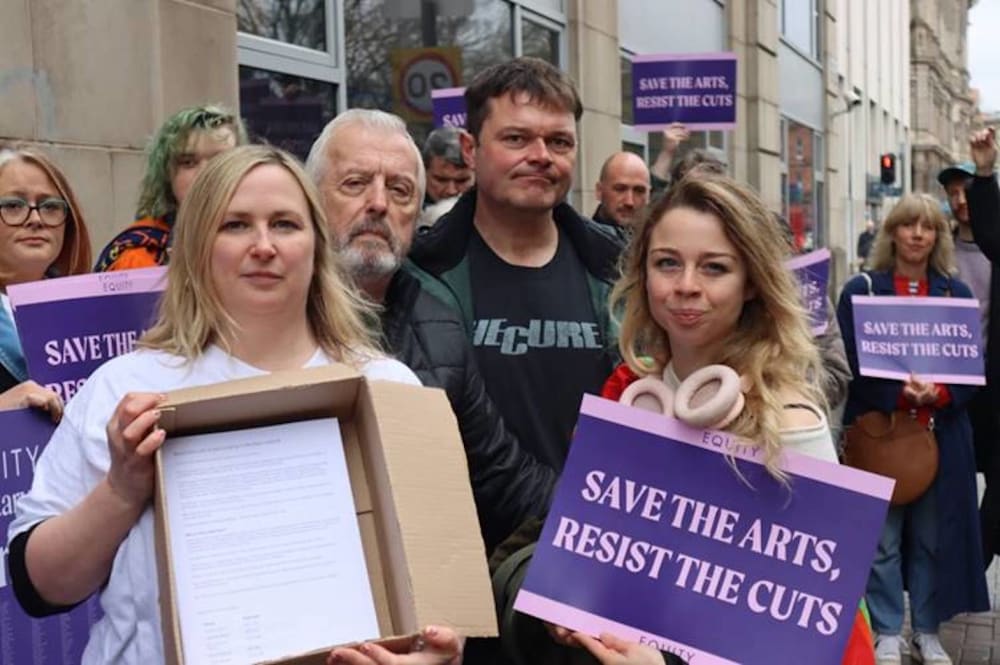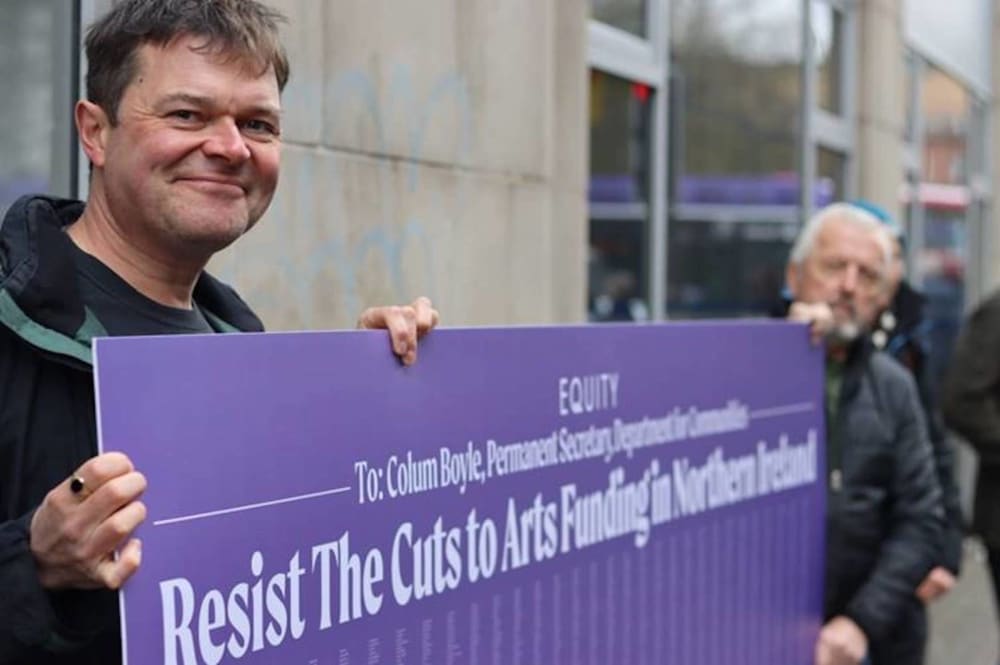 A petition organised by Equity's Northern Ireland branch protesting against proposed cuts of 10% in annual funding to the region's arts and culture sector has reached nearly 12,000 signatures in one week.
Growing support comes after Equity presented 11,000 signatures to Colum Boyle, the senior civil servant in the region's Department for Communities, on April 27 in advance of a "flat budget" for 2023–24 being announced by Northern Ireland Secretary of State, Chris Heaton-Harris. The standstill allocation means a de facto cut of 20% when inflation is factored in.
The latest financial crisis for Northern Ireland's arts sector comes as the DUP refuses entreaties to return to Stormont and continues its boycott of the region's legislative Assembly.
If implemented the mooted 10% cuts will result in a loss of £1.3 million and plunge the arts and culture sector into its 18th successive year of annual funding cuts.
Northern Ireland has historically had the lowest per-capita arts spend in the UK and Ireland, its current £5.44 per head contrasting with around £7 for England, £10.35 for Wales, and £16 in Scotland.
The Republic of Ireland currently spends £25.90 per person annually on the arts.
Delivering the petition, Equity Official Alice Adams Lemon said, "less than a week ago, Equity trade union mobilised its campaign in Northern Ireland to resist the Department of Communities' proposed cuts to arts and culture funding. We hope that our campaign is a short lived one. We hope that Mr Colm Boyle, the Permanent Secretary for the Department, agrees to no cuts and more investment in the arts".
Equity National Committee Chair for Northern Ireland Stephen Beggs said: "the transformative power of the arts affects so many—it supports good mental health, education, health and community cohesion. Investing in our arts is investing in ourselves and is recognised internationally. But this is in jeopardy and today, the petition we hand in demands that this proposal is reversed."
In a later development, the announced cut to the Department for Communities budget in 2023-24 will be 1.7%. That figure will still be a disappointment to the region's arts organisations when inflation remains stubbornly above 10%, and as they face the prospect of nearly two decades of consistently reduced funding.