Exchange's year at a glance
Published: 6 December 2021
Reporter: David Upton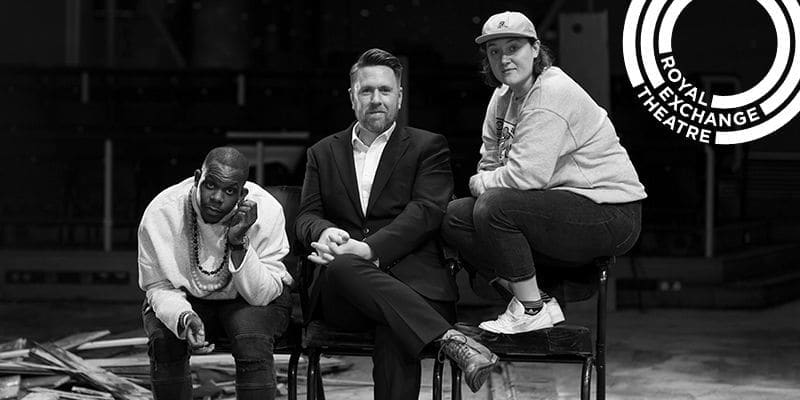 Manchester Royal Exchange Theatre has lifted the curtain on a programme of work spanning the next 12 months.
A mix of bold contemporary plays, new writing and cast-iron classics, in which joint artistic directors Roy Alexander Weise and Bryony Shanahan journey through science fiction and cult-classics, culminating in a brand-new 'sort of musical' from Maxine Peake, Seiriol Davies and Sarah Frankcom.
Shanahan opens the programme with a new production of Stef Smith's Nora: A Dolls House, an adaptation of Ibsen's 1879 A Doll's House. Three Noras illuminate this distilled play.
Winner of the 2017 Bruntwood Prize Judges' Award, Tim Foley's Electric Rosary is an exploration of faith and humanity.
A portrait of celebrated actor Ira Aldridge was the first artwork purchased by Manchester Art Gallery in 1827. Roy Alexander Weise brings his extraordinary story to the stage in a brand-new production of Lolita Chakrabarti's Red Velvet.
The Glass Menagerie, Tennessee Williams's portrayal of a family on the brink of change, returns to the Exchange next September.
And John Ajvide Lindqvist's cult novel Let The Right One In finds a new home on stage at the Exchange.
Meanwhile, The Bruntwood Prize For Playwriting is back. Submissions open in January before closing June 6. Established writers and those who may never have written a play are encouraged to submit through an anonymous judging process.
Finally, Betty! A Sort Of Musical is written by and stars Maxine Peake and Seiriol Davies and is directed by former Exchange artistic director Sarah Frankcom.
In a small village hall, The Dewsbury Players have come together to celebrate their most eminent local hero, Dewsbury-born Betty Boothroyd, the first female Speaker of the House. It runs from 3 December 2022 to January 14.