Factory workers of the future
Published: 28 September 2020
Reporter: David Upton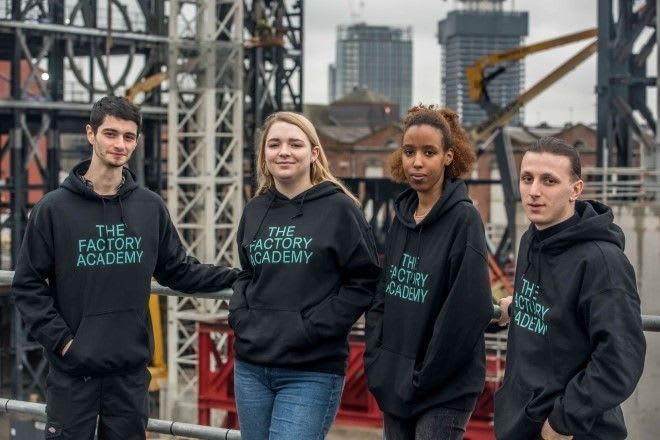 Manchester International Festival has created Factory Futures, a skills and training programme set to benefit up to 10,000 unemployed young people living in Greater Manchester over the next five years.
It is part of The Factory Academy, launched by MIF in 2018 in partnership with a consortium of cultural organisations in the city. The aim is to diversify the workforce.
It also deals with the impact of the pandemic on youth unemployment and aligns to the Government's Kickstart scheme. Over the next five years, it will see 1,400 young people aged 19–24 who are unemployed or on Universal Credit take part in a range of pre-employment training programmes including training academies, work experience programmes, traineeships and paid internships. Thousands more will benefit from online learning, masterclasses, open days and workshops.