"Fascinating female characters" in Buxton Fringe
Published: 3 July 2022
Reporter: Steve Orme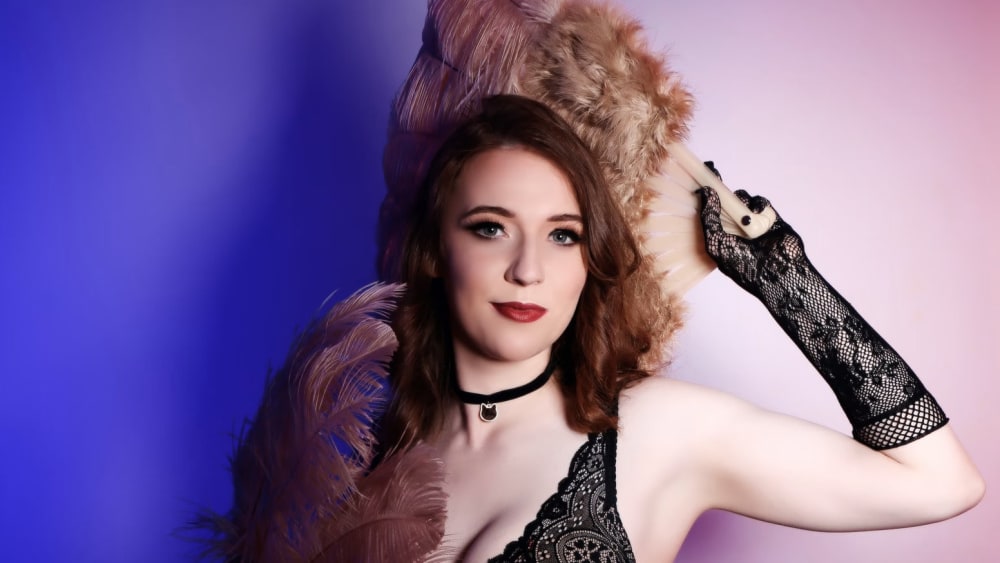 Forty-five productions are listed in the theatre category for the 2022 Buxton Festival Fringe, with a number concentrating on "fascinating female characters".
The Rotunda, a large blue dome on the Old Bowling Green in Pavilion Gardens, will host three shows about strong women. Above the Title's Hannah's Left Hook involves a woman scrubbing floors who develops a devastating left hook that she uses to defend the oppressed.
Letter for Letter Theatre's It's Not Rocket Science is based on interviews with more than 20 female aerospace professionals while Selina Helliwell is The Formidable Lizzie Boone, a woman who loves vodka with lemonade and a cat called Lionel.
Over at Underground, Fringe favourite Ruth E Cockburn will bring 100 years of history to life in Miss Nobodies, a two-hander exploring a century of women's stories in a Lancashire shop through storytelling, music and poetry from the UK's first working-class female novelist Ethel Carnie Holdsworth.
Jumping around the centuries, not fixed in time or space, Blue Masque Theatre's Bessie at Midnight Alone is "packed with tense drama and fiery northern wit as it finds a harlot waiting outdoors for a client".
Two famous historical figures feature at the Green Man Gallery. In Fotheringhay: An Audience with Mary Queen of Scots, Jane Collier will give an "intimate view of this gifted, charming, fun-loving and intensely loyal queen" who after 18 years of captivity and her descent into despair faces imminent execution at Fotheringhay Castle.
Set in 1930s England, Sylvia vs The Fascists from Breathe Out Theatre reveals how. as the British government strikes bargains with Hitler and the authorities turn a blind eye to the nation's own fascists on the march, one person is ready for battle: Sylvia Pankhurst.
Just outside Buxton at the High Peak Bookstore and Café, Oak Tree Theatre Collective will host How to Fall in Love, an all-female performance exploring friendship and love featuring new writing by Stoke-based women.
Buxton Fringe will run from Wednesday 6 until Sunday 24 July.