First co-production between National Theatres of Scotland and GB at EIF 2014
Published: 29 April 2014
Reporter: David Chadderton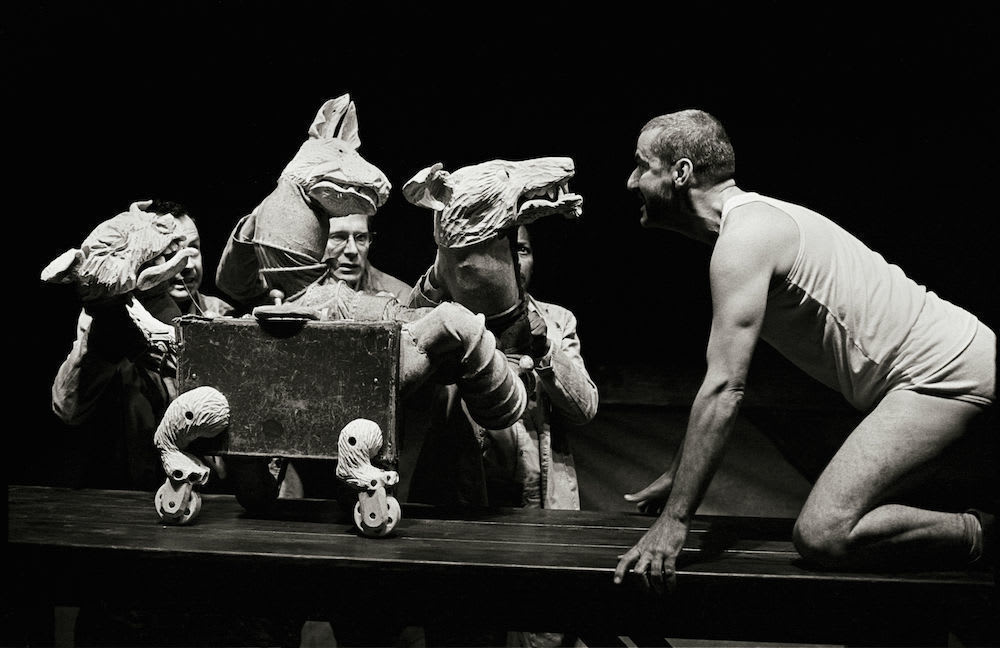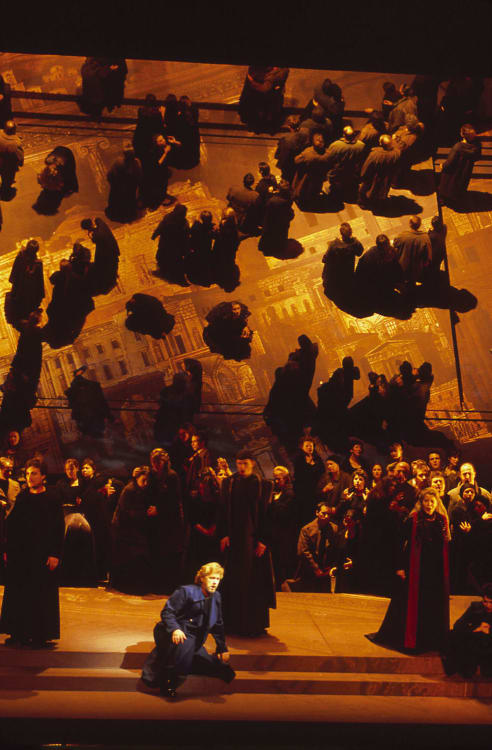 The National Theatres of Scotland and Great Britain will collaborate on Rona Munro's trilogy about three kings of Scotland, The James Plays, at this year's Edinburgh International Festival.
The plays are James I: The Key Shall Keep The Lock, James II: Day of the Innocents and James III: The True Mirror. Following their performance at the Festival Theatre, Edinburgh in August, the plays will transfer to the Olivier at the National Theatre in London from September to October 2014.
The production will be the directorial debut of Laurie Sansom since taking over as artistic director of National Theatre of Scotland with a cast led by James McArdle, Blythe Duff, Andrew Rothney, Jamie Sives and Sofie Gråbøl.
A South African season to mark twenty years of democracy in that country opens with a new ballet Inala composed by Ella Spira with Ladysmith Black Mambazo and choreographed by Mark Baldwin with dancers from Rambert and The Royal Ballet.
South African puppet company Handspring, most famous for the puppetry in the National Theatre's War Horse, revives its adaptation of Jarry combined with transcripts from the Truth and Reconciliation Committee, Ubu and the Truth Commission.
Chekhov International Theatre Festival will present The War, the story of young artists in Paris from 1913 onwards, directed by Vladimir Pankov, while Tom Cairns will direct Peter Eyre in Minetti by Thomas Bernhard.
Flemish director Luk Perceval's FRONT for Thalia Theater brings together actors and texts from countries on all sides of the First World War including Remarque's All Quiet on the Western Front. Canadian Stage explores the film noir thriller of the 1940s as visual artist Stan Douglas and screen writer Chris Haddock collaborate on Helen Lawrence.
In the opera programme, Yannis Kokkos's production of Berlioz's The Trojans (Les Troyens) will be performed by the Marinsky Opera and Orchestra, and Aldeburgh Music will present Britten's Owen Wingrave, originally written for television, directed by Neil Bartlett and conducted by Mark Wrigglesworth.
Choreographer Lemi Ponifasio returns to EIF with a new piece I AM, and Akram Khan will revive Gnosis, dancing alongside Fang-Yi Sheu, plus Pina Bausch's Tanztheater Wuppertal returns with Sweet Mambo and Heiner Goebbels will direct Ensemble musicFabrik in the large-scale music-theatre work Delusion of the Fury by American composer Harry Partch.
Federico García Lorca is the inspiration behind new work Patria from Paco Peña Flamenco Company, plus there is a chance to participate as Bal Moderne will immerse audiences in the songs and dances of wartime Europe encouraging everyone to dress up in period clothing and dance in Escaping War.
The Festival will also feature a 23-concert season at Usher Hall and a series of talks by leading thinkers and commentators. There will be a series of 60 audio and video interviews with artists, musical extracts and insights into all the music events available from the EIF web site.
The Festival finale will be a concert by the Scottish Chamber Orchestra including Tchaikovsky's 1812 Overture accompanied by the launch of more than 400,000 fireworks over Edinburgh Castle.
Festival Director Jonathan Mills said, "In Festival 2014, we bring together cultures from around the world to present an intense three weeks of intimate and epic theatre, dance, music and opera.
"We are working with a number of international co-producing partners to bring performances to the UK from around the world, from New Zealand to South Africa, ensuring the Festival retains its unique mix of artists and work which makes it an unmissable date in the global cultural calendar.
"I look forward to welcoming audiences from Scotland and around the world to Edinburgh this August to share in compelling stories from artists who are exploring and transcending conflict to create the most sublime and optimistic work."
Chief Executive of Creative Scotland Janet Archer said, "Jonathan Mills's final programme for the Edinburgh International Festival inspires and challenges.
"It offers moments for contemplation, moments that will take your breath away. It promises a soaring conclusion to a hugely successful tenure as Artistic Director of the Edinburgh International Festival.
"I would like to say thank you to Sir Jonathan for his contribution to the arts as part of Scotland's heartbeat and this country's place on the global stage."
The Edinburgh International Festival runs from 8 to 31 August 2014.