First ever Amateur Stage Expo in Islington
Published: 16 March 2012
Reporter: David Chadderton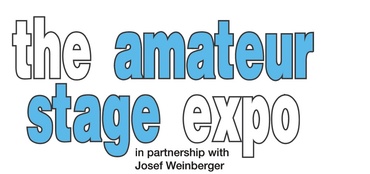 The first ever Amateur Stage Expo will be presented by Amateur Stage magazine in conjunction with performing rights agents Josef Weinberger Ltd at the Business Design Centre in Islington at the end of this month.
The two-day event on 31 March and 1 April promises entertainment from more than 1600 performers, free demonstrations, workshops and the opportunity to speak to more than 100 companies that provide goods and services to amateur theatre.
There will be representatives from the National Operatic and Dramatic Association (NODA), The Little Theatre Guild, The Royal Shakespeare Company, Josef Weinberger, the Ambassador Theatre Group and Andrew Lloyd Webber's Really Useful Group, plus top British musical songwriting team George Stiles and Anthony Drewe will make an appearance.
Event co-ordinator Douglas Mayo said, "Amateur theatre remains a vibrant, successful sector generating millions of pounds towards the local economy and encouraging young people to participate in a positive community activity. Whilst some will choose to enter acting as a profession, for many others amateur theatre provides a hobby, which also helps raise money for charities and entertain people in the process. It's an exciting pastime that millions enjoy."
For more information, see www.amateurstageexpo.co.uk.