Five new operas and Carlos Acosta for Buxton
Published: 20 October 2023
Reporter: Steve Orme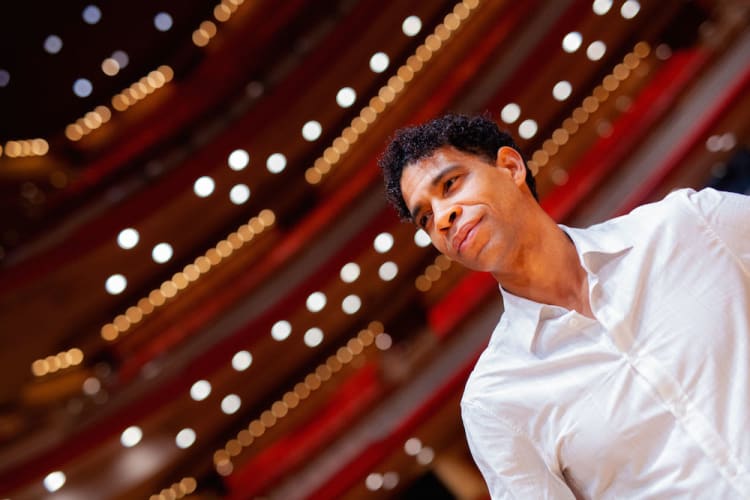 New productions of five "highly anticipated" operas and the debut of "Cuban-British superstar" Carlos Acosta will be in the line-up for Buxton International Festival 2024.
Adrian Kelly will conduct Giuseppi Verdi's Ernani at Buxton Opera House. This operatic dramma lirico in four acts tells the tragic love story of Elvira who is caught between three men: her lover, her guardian and the King of Spain. It will be performed on 6, 10, 12, 14 and 17 July.
The festival will join forces with the Early Opera Company to stage Handel's Il Trionfo del Tempo e del Disingano. Conducted by Christian Curnyn, it will be presented on 7, 11, 15 and 18 July.
In its second collaboration with Norwich Theatre, BIF will present Peter Brook's adaptation of Bizet's La Tragedie de Carmen. It will include elements of the Georges Bizet opera as well as the original Prosper Mérimée novella on which Bizet's opera was based. It will be performed on 5, 9, 13 and 16 July.
The Boatswain's Mate, written by British composer and suffragette Ethyl Smyth, centres on a humorous battle of the sexes on the seafront in Margate. It will be performed in the Pavilion Arts Centre, as will another new production, Joseph Haydn's La Canterina. This comedic opera "has all the ingredients for a riotous show with its stock-in-trade buffo figures: the aspiring, money-grabbing diva, her accomplice adept at procuring suitors, an oily, lascivious singing teacher and a wealthy young lover". Dates have yet to be announced.
Carlos Acosta, acknowledged globally as one of the finest dancers of his generation, will make his BIF debut with his show On Before. He will perform as both a soloist and alongside Laura Rodríguez, a founding member of his Cuban dance company Acosta Danza. On Before will be at Buxton Opera House on Saturday 20 and Sunday 21 July.
Michael Williams, BIF's chief executive, said, "we're literally dancing into 2024 with megastar Carlos Acosta and a line-up of operas that will make your mouth water. We're all looking to the arts to lift spirits and Buxton promises to deliver."