Four NE theatres share in more than £30m in grants
Published: 2 February 2021
Reporter: Peter Lathan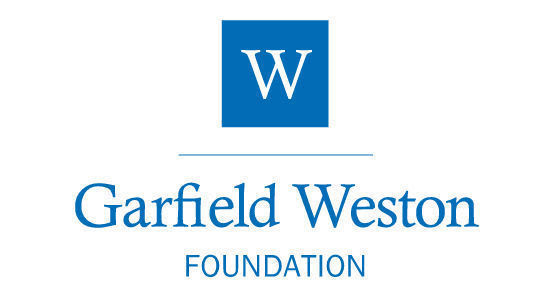 Four NE theatres are among 100 cultural organisations nationwide receiving a share of The Garfield Weston Foundation's Weston Culture Fund, set up by The Garfield Weston Foundation in response to the devastation caused to the cultural sector by the COVID-19 Pandemic grants of £30m, announced on 1 February.
On its web site, The Fund says that it "honours the UK's creative and cultural organisations which, while battling huge challenges of their own, endeavour to make life better for the rest of us.
"The scale of need was evident with requests totalling over £128 million. While it was never going to be possible to stretch the fund that far, our trustees were impressed by the ingenuity and solidarity of the sector and were delighted to increase the fund by over 20% from its initial £25 million, granting over £30 million in total."
The four North East theatres are ARC Stockton (£249,000), The Customs House, South Shields (£164,400), Live Theatre (£249,000) and Northern Stage (£320,000).
Also receiving grants were The Sage, Gateshead (£875,000), Seven Stories, the National Centre for Children's Books in Newcastle (£16,000) and Sunderland Culture to support The National Glass Centre (£15,970).
"We know this is an incredibly difficult time for everyone," said Annabel Turpin, ARC's Chief Executive, "but the chance to take part in arts and culture can really help improve mental health and wellbeing. This fantastic investment in ARC's programme means we can continue to offer our communities opportunities for positive, creative and social interaction, providing a lifeline to many."
Customs House Executive Director Ray Spencer said, "after such an incredibly difficult year when the people of South Tyneside have given us so much positive support, it is fantastic news that the Weston Culture Fund has given The Customs House the resource we need to reach out to our community to tackle some real concerns.
"We will tackle the growing concerns surrounding children and young people's mental health during the pandemic with two projects working with the Local Cultural Education Partnership. A piece of children's theatre, written by Danielle Burn, will be produced to help under-sevens deal with their emotions and the fund will also support the development of a choir for children and young people."
"This is excellent news," Jim Beirne, Chief Executive, Live Theatre commented. "Myself and the team at Live Theatre are so excited to have received this generous award from the Weston Culture Fund. The award will enable us to take forward our creative programme projects, commissioning and staging new performances and productions, developing original works from our Live Theatre Bursary winners, implementing community outreach activities, supporting and connecting with children and young people and volunteers through Live Tales and engaging with our talented freelance theatre makers."
"This money will go directly into making new work with artists, freelancers and theatre makers across the sector as we rebuild and find new ways of working together," said Natalie Ibu, the new Artistic Director and CEO of Northern Stage.
"The COVID pandemic has brought about a fundamental change in the way work will be created, and in how we engage with existing and new audiences. This funding will give us the capacity to commission and produce theatre with local and independent theatre makers, creating new work that can fill our stages and connect with our local community, but also populate other stages across the nation when that feels possible again, so companies have work that's ready to tour once venues are able to reopen."