Four premières in new season at Nottingham Playhouse
Published: 16 December 2021
Reporter: Steve Orme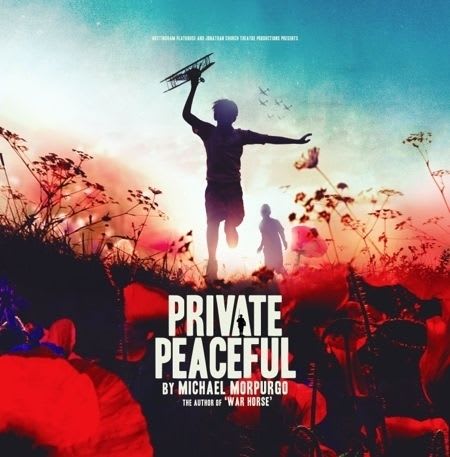 Four back-to-back world premières will form the spring and summer 2022 season at Nottingham Playhouse.
The Playhouse's artistic director Adam Penford said, "new writing is the heartbeat of theatre and we wanted to give the space over to living writers and their unique voices.
"Many freelance theatre-makers suffered over the past 18 months and we were determined to honour our commitment to projects which had been interrupted by COVID, celebrating the rich talents of the freelance artists we work with.
"The productions are linked by a search for belonging, identity and family; what is our place in the world and how do we connect with those around us?"
The season begins with the professional première of Simon Reade's adaptation of Michael Morpurgo's World War I novel Private Peaceful which runs from 12 until 26 February before going on a national tour.
Elle While, director of Pentabus Theatre, directs. The ensemble cast will feature Daniel Boyd as Charlie Peaceful, Emma Manton as Mother / Grandma Wolf, Daniel Rainford as Thomas "Tommo" Peaceful and Liyah Summers as Molly / Anna.
It will be followed by the première of the Nottingham Playhouse, Northern Stage and Royal Lyceum Edinburgh production of Red Ellen by Caroline Bird which will run from 13 until 30 April.
It tells the story of Labour MP Ellen Wilkinson who "fights with an unstoppable, reckless energy for a better world". Red Ellen will be directed by Wils Wilson.
The première of Nathaniel Price's First Touch will run from 7 until 21 May. It features Clayton James, a 17-year-old Nottingham lad who is offered a professional contract at a First Division club. But life at the beginning of the 1980s is not easy for Clayton and his family, trying to make it in an era of racism and hooliganism. Jeff James will direct.
Rounding off the season will be Identical, the new musical adaptation of Erik Kästner's novel The Parent Trap, which will run from 26 July until 14 August. It tells the story of twin girls separated at birth who are reunited by chance ten years later at a summer camp. Sir Trevor Nunn will direct. Music and lyrics are by George Stiles and Anthony Drewe.