Free theatre in Birmingham city centre on Saturdays
Published: 8 July 2012
Reporter: Steve Orme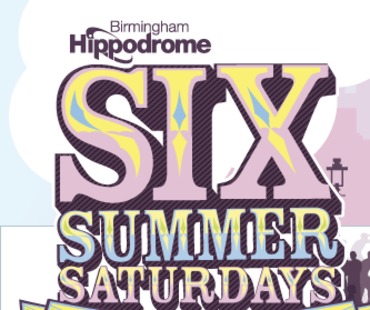 Birmingham Hippodrome is bringing outdoor theatre to the city centre with the return of Six Summer Saturdays.
Inspired by London 2012, the event which is in its third year features more than 40 free performances of 11 new commissions in ten locations.
Stuart Griffiths, Hippodrome chief executive, said, "We're very excited to be bringing Six Summer Saturdays to Birmingham city centre once again.
"In particular we're proud to have supported regional artists, enabling them to create, experiment and develop a host of new performances that Birmingham visitors will get to see for the first time."
The shows started on 7 July.
Among the highlights are Being Frank Physical Theatre performing its new commission The Quiet Men at The Mailbox on 18 August at 2 and 4pm; NoFit State Circus performing at The Arcadian from 1 to 5pm and The Mailbox at 1, 3 and 6.30pm, also on 18 August; and The Sir Tom Jones Experience with Cocoloco at Birmingham Hippodrome Piazza on 25 August at 2, 5 and 6.30pm.
Six Summer Saturdays culminates in a two-day finale over the August Bank Holiday weekend.
Further details are available at www.sixsummersaturdays.com.