From live play to audio recording
Published: 18 November 2020
Reporter: Peter Lathan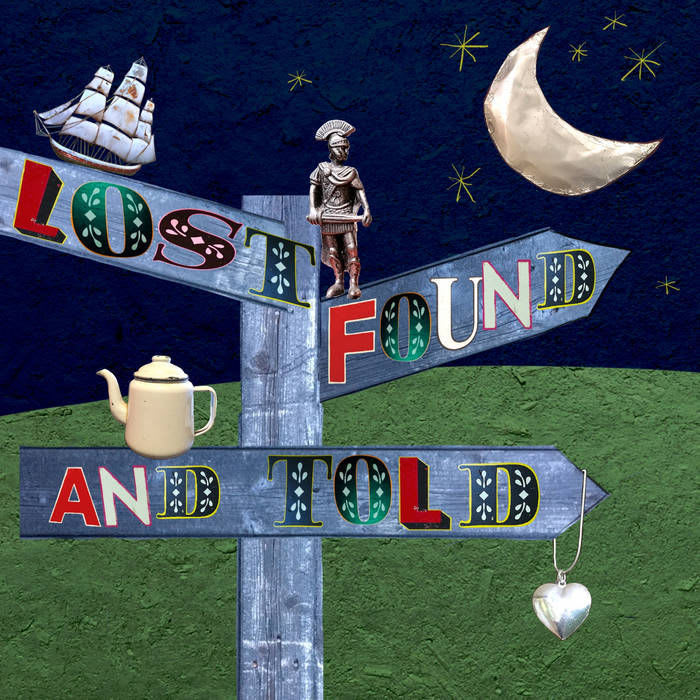 Morpeth-based The November Club has reimagined its proposed 2020 touring production, Lost Found and Told, as a collection of audio stories.
Written by Fiona Ellis, this collection of seven original short stories, set in the border county of Northumberland, inspired by traditional fairy tales and drawing on the rich heritage, landscape and people of the county, has become a series of audio tales by Janine Birkett, Phil Corbitt, Zoe Lambert and Jane Wade, with original music composed by Katie Doherty and traditional tunes woven throughout. It is directed by the company's artistic director Cinzia Hardy with the recording overseen and edited together by Matthew Tuckey.
"I hope that if you love Northumberland as I do," said Fiona Ellis, "you will find threads of the place running through these stories. There are themes and features of the county that are less familiar to the brief visitor but that are lodged deep in the character of the land and its people; they are the elements I tried to show in these stories."
The collection of stories is aimed at adults and children of ages 8 plus, but younger children will also enjoy listening. Each tale lasts approximately 10 minutes, making them perfect for bedtime stories, or as the nights draw in, listening as a family.
"Lost, Found and Told was to have been a live performance, touring to village halls across Northumberland this autumn," Cinzia Hardy said. "A year ago, who would have thought that I would be re-imagining Fiona Ellis's beautiful stories for an audio production? I am immensely proud of the finished piece.
"It weaves original music by Katie Doherty throughout some glorious storytelling by an outstanding cast. It is both soulful, funny and full of unexpected turns. It is about the beautiful county of Northumberland and as my last production for November Club, it is a true homage to its landscape and the resilient people who live here. I am an outsider—from Ireland—and I am so proud to be an 'honorary' Northumberlander!"
Lost Found Told: New Audio Tales for Northumberland, as it is now called, is available to buy as a digital collection costing £10 and is available on the music streaming platform Bandcamp. The collection can be bought on The November Club web site where there are also short extracts to give a flavour of the whole piece.