From YouTube to title role
Published: 23 November 2021
Reporter: David Upton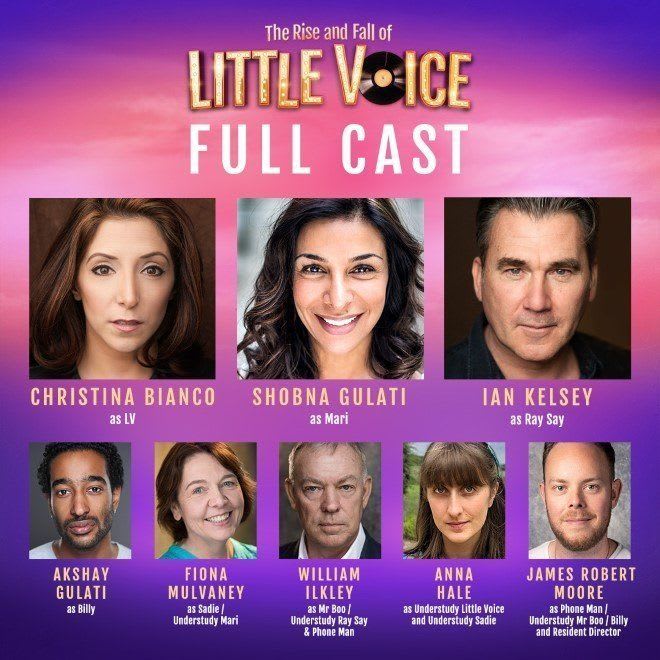 Christina Bianco, Shobna Gulati and Ian Kelsey lead the cast of The Rise and Fall of Little Voice at The Lowry in Salford June 6–11, 2022.
The touring production of Jim Cartwright's dark comedy stars YouTube celebrity Bianco in the title role.
Described as 'the girl of a thousand voices,' she has performed on The Ellen DeGeneres Show and The Today Show.
Shobna Gulati will play Mari Hoff, and West End leading man Ian Kelsey is Ray Say.
Joining them will be Akshay Gulati (The Family Way, East is East, The Rise and Fall of Little Voice—Bolton Octagon) as Billy, Anna Hale (London Road, Cuba Pictures / BBC Films) will understudy the role of LV and Sadie with William Ilkley (War Horse UK / International Tour, The Full Monty UK Tour, The Mousetrap West End / UK Tour) playing cabaret club owner Mr. Boo.
The cast is completed by Fiona Mulvaney (The Ferryman West End, Silent Witness BBC) as Sadie and James Robert Moore (All That Lion and Unicorn, Fanny & Stella Above the Stag) in the role of Phone Man. James will also be resident director.