Full casting for Drive Your Plow...
Published: 29 October 2022
Reporter: David Upton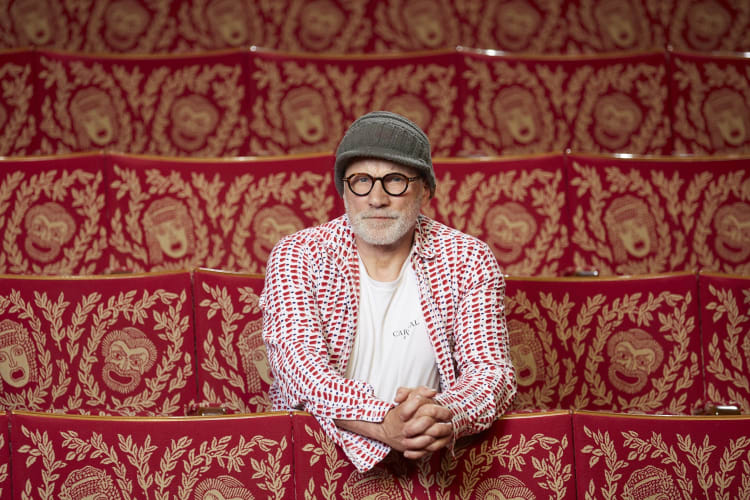 Complicité has announced full casting for the world première of a new work for the theatre Drive Your Plow Over the Bones of the Dead, conceived and directed by their artistic director and co-founder Simon McBurney.
The piece is based on Nobel Prize winner Olga Tokarczuk's novel.
The ensemble cast features long-standing Complicité collaborators, alongside new performers with the company for the first time. Kathryn Hunter will play Janina Duszejko—a former engineer, environmentalist, devoted astrologer and enthusiastic translator of William Blake. She is joined by Thomas Arnold, Johannes Flaschberger, Amanda Hadingue, Kiren Kebaili-Dwyer, Weronika Maria, Tim McMullan, César Sarachu, Sophie Steer and Alexander Uzoka. Casting is subject to change at some venues.
Regarded as an eccentric outsider, the story unfolds through Janina's eyes, veering between the comedic and macabre. Her actions question the patriarchal world which surrounds her, our deeper human intentions and the value placed on the lives of animals in contrast to our own.
Tokarczuk's novel caused a seismic reaction in her native Poland due to its defiant attack on authoritarian structures.
This is the first English language stage adaptation of the novel and the first time Tokarczuk's work has been adapted for the UK stage.
It's at The Lowry, Salford, April 25–29.