Funding Cut for New Vic?
Published: 23 January 2012
Reporter: Steve Orme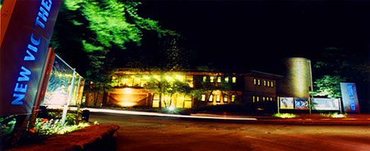 Stoke city council is planning to cut its grant to Newcastle-under-Lyme theatre-in-the-round the New Vic by 10% year on year for the next three years.
The local authority contributes £75,000 a year to the New Vic but is proposing a cut as it prepares to make £24million savings in its budget for 2012-13.
The theatre is also funded by the Arts Council, which contributed more than £900,000 in 2011-12, Staffordshire county and Newcastle borough councils.
A report to the city council says, "There was concern about the effect any reduction in the New Vic grant would have on the level of Arts Council funding given not only to the New Vic but also to other existing projects in Stoke-on-Trent that also rely on Arts Council funding.
"Any reduction in city council grant to the New Vic could also have a negative impact on the success of other bids to the Arts Council for funding in Stoke-on-Trent for the future."
The public are now being consulted on the planned reduction. A decision will be taken next month.
New Vic executive director Fiona Wallace said, "We've got a tremendous relationship with the city council.
"They're under severe budget pressures and it's immensely difficult for everyone - they have to make cuts reluctantly across a range of services. We really appreciate their continuing support of the New Vic."