Gandalf in waiting at Buxton Festival Fringe
Published: 11 July 2014
Reporter: Steve Orme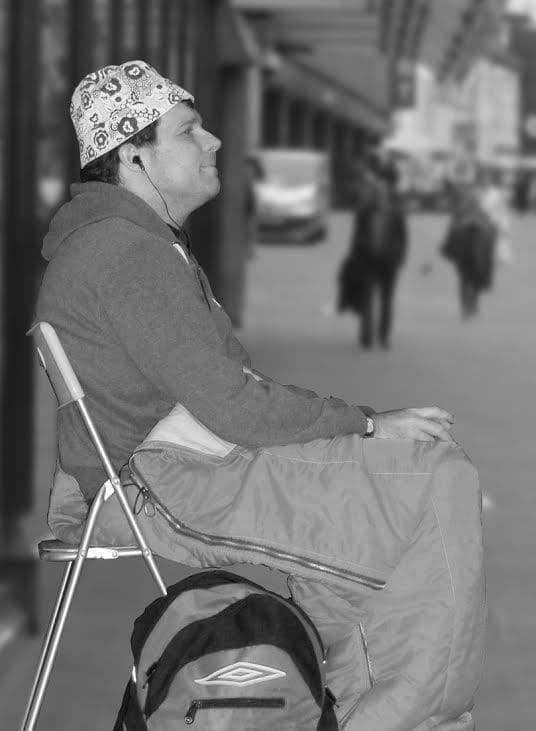 A new play from north-east playwright Adrian Marks, Waiting for Gandalf, premières at Buxton Festival Fringe.
Waiting for Gandalf is a one-man show about Kevin Brook, a fan of Lord of the Rings who camps overnight hoping that Ian McKellan, otherwise known as Gandalf, will sign a new book about the film.
The play will be performed by Chris Neville-Smith who made his Buxton Fringe début last year as writer and director of The First Sign of Madness.
He said, "I came across this play during Live Theatre's 2011 writers' group when it was under development. The idea fascinated me straightaway.
"Kevin is a complex character but he's one I understood and one that I hope my audience will understand too. It was a stroke of luck to find out about this play and it's a privilege that Adrian Marks allowed me to do its première."
Writer Adrian Marks added, "It wasn't only a challenging piece to write, my first full one-act monologue, but it'll be challenging to the performer as it has demands that make it an intricate piece for even the most experienced.
"It's challenging for the audience too as they have to be prepared to ride the emotional rollercoaster of the story of the ring bearer."
The audience assumes the role of other people in the queue and Kevin talks to them about his life-long devotion. Underneath the funny surface, there is a dark tale to Kevin's past: a family who never had time for him, a dead brother who was once the family favourite and the shocking reason why Kevin wished his brother dead.
Waiting for Gandalf is directed by Teresa Hagger. It plays at Underground Venues, The Square, Buxton on Monday and Wednesday, 14 and 16 July, at 10:30PM and Tuesday 15 July at 7:30PM.