Geraldine Connor immortalised
Published: 20 November 2022
Reporter: David Upton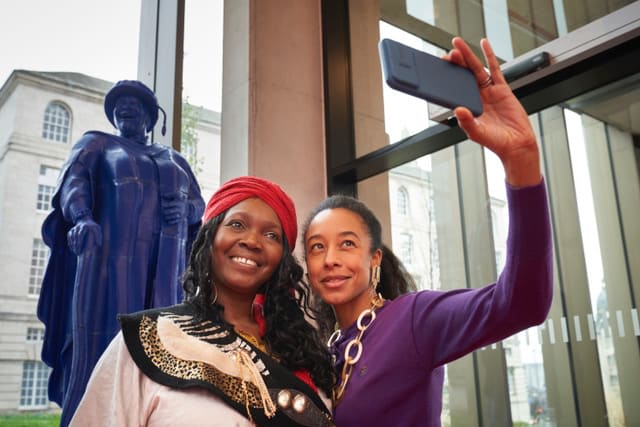 Lara Rose's life-size sculpture of theatre director Dr Geraldine Connor is thought to be the only sculpture of a black person on public display in Leeds, and one of a select few across the country.
Now the Leeds Beckett University PhD student is hoping to inspire artists to create more such statues.
The new statue is in the Leeds School of Arts building at the university's city campus, after being unveiled by members of Leeds City Council and figures from the local arts community, among them Corinne Bailey Rae, Director of the Geraldine Connor Foundation Selina McGonagle and LBU academic and co-chair of the David Oluwale Memorial Association, Dr Emily Zobel Marshall.
A performer, writer, director and educator, Dr Connor balanced her work in the performing arts industry with a senior lecturer role at the University of Leeds.