Going behind the scenes
Published: 31 May 2012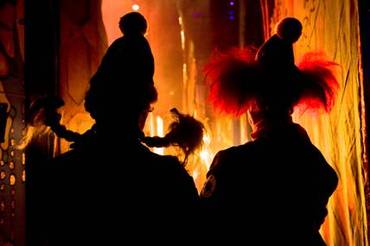 Photographs taken over two days backstage at the Opera House Manchester during the 2011 pantomime season are on display until June 30 as part of Chorlton Arts Festival.
Professional photographer Phil Tragen spent two days backstage, taking a set of candid shots.
Phil also took the official production images of Cinderella, revealing the dramatic and often poignant contrast between what happens on stage—loud, over the top and colourful—and the unseen, more mellow moments away from the eyes of the audiences.
Details: www.chorltonartsfestival.com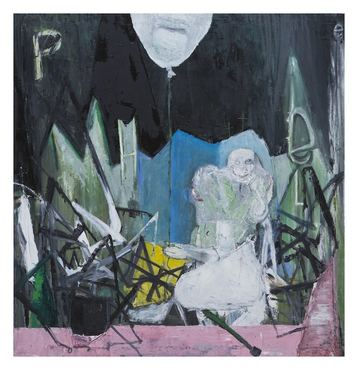 And an artist who lives and works in the shadow of Pendle Hill will be exhibiting her paintings at The Dukes in Lancaster while its own Lancashire witches drama is staged there.
Joe Hesketh's exhibition—Pendle Investigation—has been inspired by the story of the Lancashire Witches who were tried and executed in Lancaster 400 years ago.
Joe, who lives in Barrowford, is an oil painter on a big scale. Her work has a strange beauty coupled with sinister overtones and humour.
Pendle Investigation is on display in The Dukes gallery in Lancaster from June 1-30 and coincides with Sabbat, the theatre's latest homegrown production.
Sabbat runs at The Dukes from June 7-16 before embarking on a national tour. It returns to Lancaster for more performances between July 17-21.
Sabbat attempts to unravel the mysteries still surrounding the Lancashire witch trials. Did Alice Nutter and her other acquaintances really take part in a witches secret meeting—the sabbat—or were they innocent victims at a time of paranoia?
Details: www.dukes-lancaster.org