Gone fishing in Salford
Published: 15 August 2022
Reporter: David Upton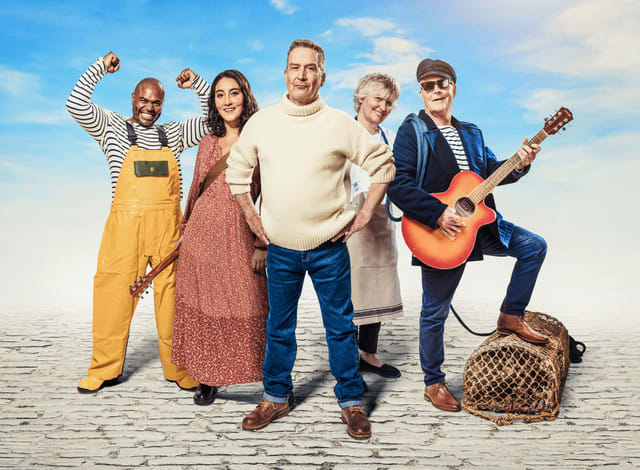 Fisherman's Friends The Musical comes to The Lowry, Salford September 27–October 1, starring James Gaddas, Robert Duncan, Susan Penhaligon, Anton Stephens and Parisa Shahmir.
It's the story of the Cornish chart-topping 'buoy band' based around Cornish singing sensations Fisherman's Friends and the 2019 film about their life.
When a group of Cornish fishermen came together to sing the traditional working songs they'd sung for generations, they hoped to raise a few quid for charity. Nobody, least of all the fishermen, expected their story to end on the Pyramid stage of Glastonbury.