Good News for Six Theatres
Published: 22 May 2019
Reporter: Tom Howard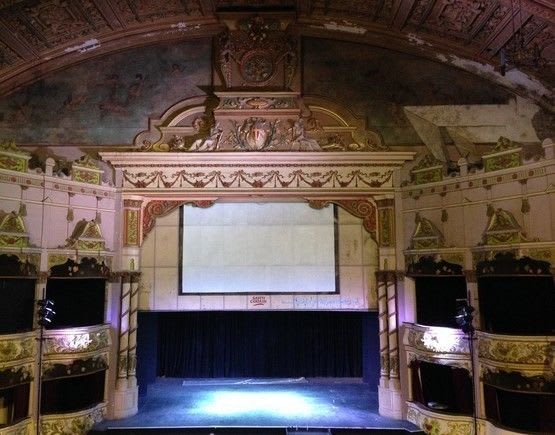 The Theatres Trust, the national advisory public body for theatres, has announced that six theatres, all on the Trust's 2019 Theatres at Risk Register though at various stages in their journey to revival, now get a helping hand with awards from the new Theatres at Risk Capacity Building Programme.
This programme is designed to enable theatres to commission expert advice and acquire the skills and knowledge to push forward capital projects to help save them from threat. A total of £90,000 has now been made available in this first round of funding with the financial support of Historic England, The Pilgrim Trust, Swire Charitable Trust and individual donors.
The lucky theatres and their awards are:
Burnley Empire will receive £10,000 to cover necessary survey works and for professional expertise from a Construction Design and Management expert commissioned to oversee survey works.
Morecambe Winter Gardens will receive £22,000 to cover new governance and training for both the Preservation Trust and the Friends who carry out critical work in maintaining the building, and for business planning support to help create a firm financial footing for the theatre moving forward. The building is on the Historic England Heritage at Risk Register.
Peterborough New Theatre, the Art Deco former cinema, will receive £7,500 to fund a ceiling void structural inspection.
Salford Victoria Theatre will receive £21,600 to enable the friends group to carry out a viability study for the theatre to determine the optimum viable use for the building. The study will include an options appraisal and high-level cost plan for the restoration of the theatre.
Spilsby Theatre will receive £5,500 towards a package of works to allow progression to National Lottery Heritage Fund capital works grant, which includes an architectural phasing plan and associated business plan, economic impact assessment, fundraising strategy and heritage activity plan.
Swindon Mechanics' Institute, built as a community centre and a concert hall for staff of the Great Western Railway, will receive £23,400 to fund a detailed viability assessment for the Mechanics Institute to determine a preferred viable and beneficial approach to the long-term sustainable use and management of the building. The building is also on Historic England's Heritage at Risk Register.