Government grants welcomed by Midlands theatres
Published: 13 October 2020
Reporter: Steve Orme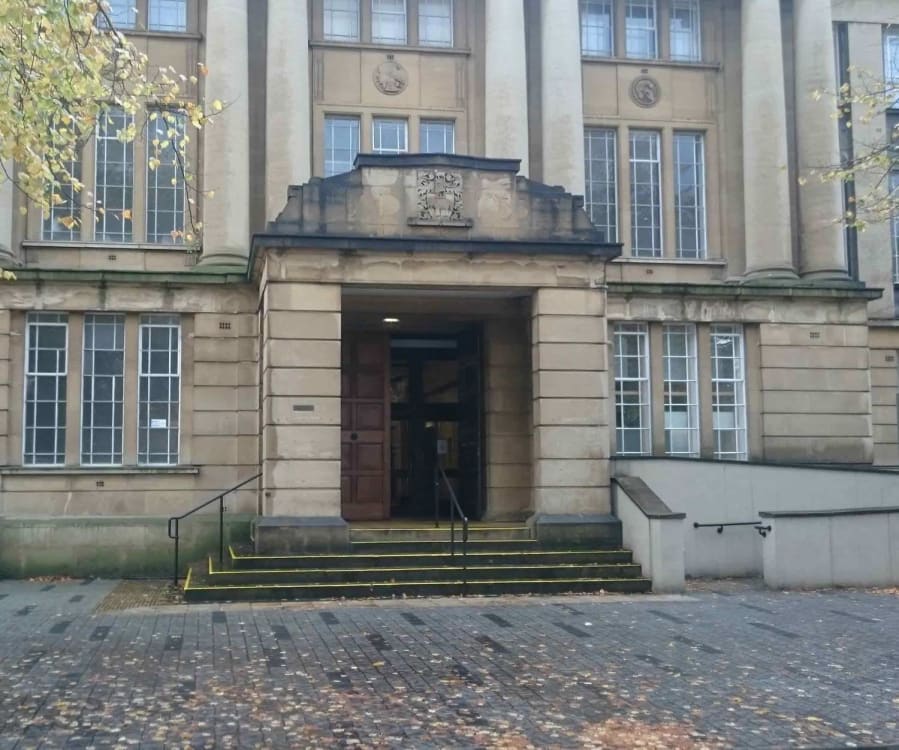 A number of Midlands theatres have announced they have been successful in applying for a share of the government's £1.57 billion Cultural Recovery Fund.
Malvern Theatres has been awarded the most money, £971,251, which, according to chief executive Nic Lloyd, will help secure its future.
"The sum reflects our esteemed place in the country's theatre scene; an eminent status that we work hard to maintain and I'm incredibly happy that the town will have this investment when it needs it most.
"This grant by no means protects the theatre indefinitely, but it does allow us to look ahead and plan more confidently for a future, whatever that may look like post-COVID."
Leicester's Curve will receive £950,000. In a joint statement, chief executive Chris Stafford and artistic director Nikolai Foster said, "Curve would not have survived this period of closure without the funding grants from Arts Council England and Leicester City Council, along with the support from the Coronavirus Job Retention Scheme (CJRS).
"This investment will enable us to bring our building—and Leicester's Cultural Quarter—back to life as we wait for news on when we can expect to reopen at stage five of the theatre roadmap."
Nottingham's Theatre Royal and Royal Concert Hall, which is run by the city council, has been awarded £851,604. Portfolio holder for leisure, culture and IT, Councillor Dave Trimble said, "it's vitally important that our wonderful theatres and venues are protected so they can continue to play such a huge role in our city life once COVID is sufficiently under control that people can start to return. This funding is extremely welcome."
The Courtyard Hereford is to get £535,000, while a grant of £365,645 will go to Derby Theatre. Chief executive and artistic director Sarah Brigham commented, "this is fantastic news and a much-needed lifeline. This will allow us to cover some basic overheads and offer a small-scale programme of socially distanced performances to our audiences this Christmas.
"Of course, we're still unable to return to running at full capacity for the foreseeable future. We lost 50% of our revenue overnight and until we can return to allowing full audiences in once again it's impossible to replace that funding."
Coventry's Albany Theatre has received £250,000. Without it, it would have been forced to close "at the end of the week".
Chair of the trustees David Meredith said, "unfortunately the funding didn't come as quickly as we'd hoped, meaning that regrettably we've had to make some members of our team redundant."
Chesterfield theatres, the Pomegranate and the Winding Wheel, which are owned and managed by Chesterfield Borough Council, get £249,000.
The New Vic Theatre at Newcastle-under-Lyme, Staffordshire has been awarded £248,990. Managing director Fiona Wallace said, "this funding will make a big difference across our theatre-making and our education and community work, and will help support us to continue to engage with local people through our activities at a time when people need it most."
Northamptonshire venue The Core at Corby Cube gets £198,776. Director Joe Flavin said, "this investment will allow us to replace the income lost from more than 100 shows and events we've had to cancel in the 209 days since we closed.
"We're aware that there's still a long road ahead of us but this news is such a positive step. We should have been holding our 10th birthday celebrations this month—we can't wait to have a belated party and celebrate with the whole town as soon as we are able."
Mansfield Palace Theatre and Mansfield Museum will share £123,982. Lincoln-based Zest Theatre which "creates transformative, high-quality theatre experiences for young people", receives a grant of £50,000.