Government pledges £1.57 billion arts rescue package of grants and loans
Published: 6 July 2020
Reporter: David Chadderton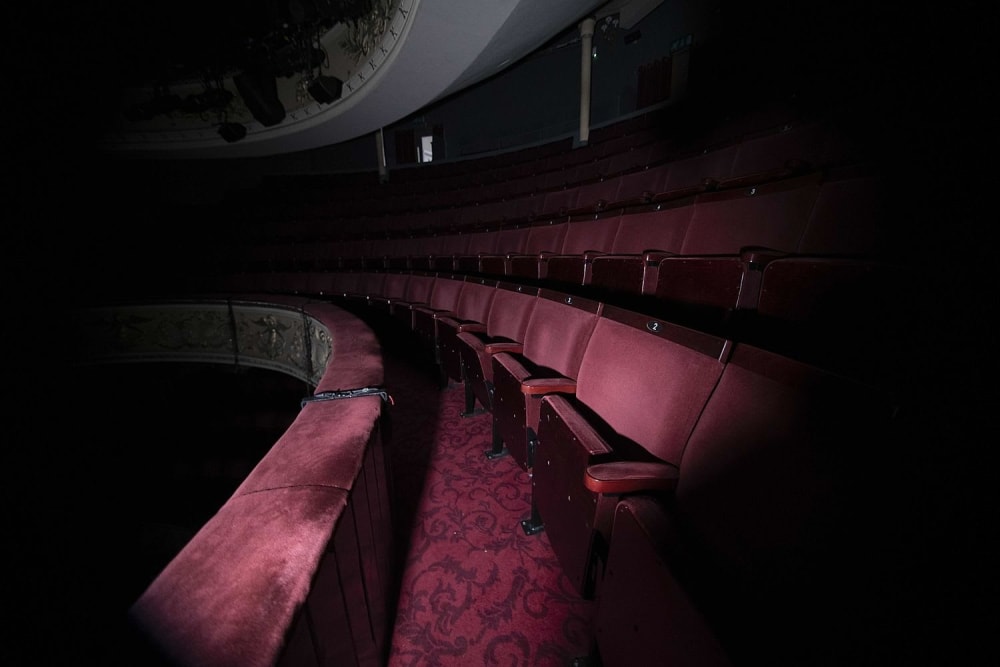 Following recent reports of theatres going into liquidation and making mass redundancies to survive, the government has announced a long-awaited rescue package of around £880 million in grants and £270 in 'repayable finance' (loans) plus other financial support for the UK's "vital cultural and heritage organisations".
Echoing what arts organisations have been saying to the Government for the past few months, Prime Minister Boris Johnson said on Sunday 5 July, "from iconic theatre and musicals, mesmerising exhibitions at our world-class galleries to gigs performed in local basement venues, the UK's cultural industry is the beating heart of this country.
"This money will help safeguard the sector for future generations, ensuring arts groups and venues across the UK can stay afloat and support their staff whilst their doors remain closed and curtains remain down."
Culture Secretary Oliver Dowden added, "our arts and culture are the soul of our nation. They make our country great and are the lynchpin of our world-beating and fast-growing creative industries.
"I understand the grave challenges the arts face and we must protect and preserve all we can for future generations. Today we are announcing a huge support package of immediate funding to tackle the funding crisis they face. I said we would not let the arts down, and this massive investment shows our level of commitment."
Rishi Sunak, Chancellor of the Exchequer, said, "our world-renowned galleries, museums, heritage sites, music venues and independent cinemas are not only critical to keeping our economy thriving, employing more than 700,000 people, they're the lifeblood of British culture.
"That's why we're giving them the vital cash they need to safeguard their survival, helping to protect jobs and ensuring that they can continue to provide the sights and sounds that Britain is famous for."
The package, which the Government is calling "unprecedented", includes £1.15 billion support for cultural organisations in England (£27 billion in loans "on generous terms tailored for cultural institutions to ensure they are affordable" and £880 million in grants), £100 million of "targeted support for the national cultural institutions in England and the English Heritage Trust" and £120 for infrastructure projects that were paused due to the lockdown. There will also be £33 million for Northern Ireland, £97 million for Scotland and £59 million for Wales.
Decisions on awards will be made "working alongside expert independent figures from the sector including the Arts Council England and other specialist bodies such as Historic England, National Lottery Heritage Fund and the British Film Institute." There are no dates given yet, only that further information will be announced "when the scheme opens for applications in the coming weeks".
Regarding reopening of theatres and other performing arts venues, the statement says, "the government is finalising guidance for a phased return of the performing arts sectors that will be published shortly. The government is working with the sectors to get it back up and running as soon as it is safe to do so and is being guided by medical experts."
Sir Nicholas Serota, Chair of Arts Council England, said, "we greatly welcome this very significant investment by the government in the future of arts and culture in this country and look forward to working with them on next steps. I know our amazing artists and creative organisations will repay the faith that the government has shown by demonstrating the range of their creativity, by serving their communities and by helping the nation recover as we emerge from the pandemic."
Alex Beard, Chief Executive of The Royal Opera House called the package, "a vital next step on the road to recovery for the industry and will help to support and sustain the UK's vibrant arts ecology through this crisis. There is much to achieve over the coming months and this package of support will be a catalyst for unlocking the extraordinary creativity embedded in the UK's world-renowned creative industries."
At the National Theatre, Joint Chief Executives Rufus Norris and Lisa Burger were also optimistic, stating, "we feel very positive that this major investment will reach and sustain the vital talent and infrastructure—both organisations and freelancers—which make British theatre truly world-beating."
RSC Executive Director Catherine Mallyon and Artistic Director Gregory Doran said they were, "very pleased and relieved to hear news of the government's support package and investment in the arts and culture sector during this critical time. Thank you to the DCMS, HM Treasury and the many people in the sector who have worked together to demonstrate the critical role the arts play in our economic wellbeing and public life."
Others were a little more cautiously welcoming to the news. Julia Fawcett OBE, chief executive of The Lowry in Salford, said that the announcement "is welcome news, but we are fast running out of time.
"This lifeline will come too late for some organisations who have already been forced to close their doors for good or made valued employees redundant.
"While we await precise details of the funding mechanisms, I would remind Government that the priority now must be to get these much-needed funds to the organisations most at risk—and fast.
"In doing so, they can help save programmes of work and thousands of jobs across our sector that will otherwise fall victim to COVID."