Grand plan for Manchester drive-in theatre
Published: 3 December 2020
Reporter: David Upton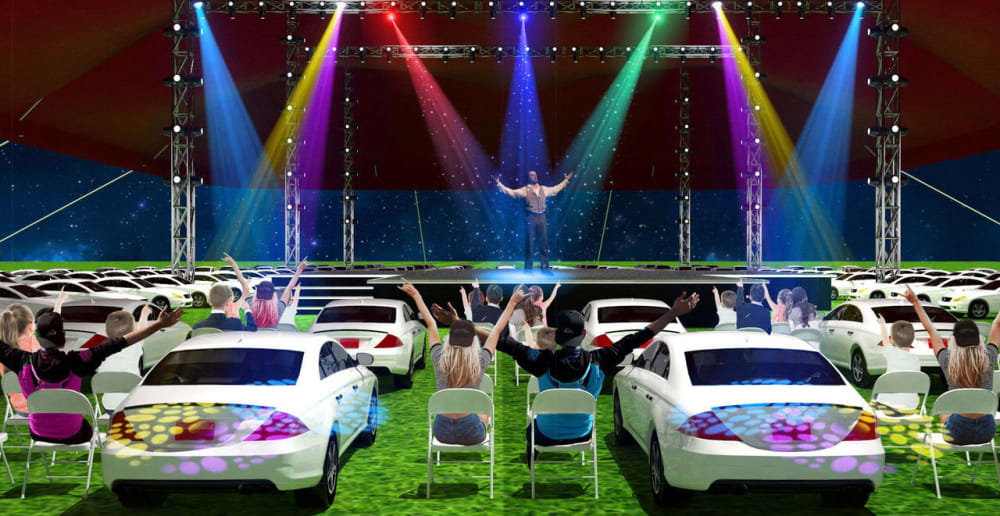 It is hoped that up to 1,000 jobs for people working in theatre will be created in Manchester in the spring, when the world's first DriveINSIDE Theatre opens at the Trafford Centre.
DriveINSIDE Theatre has been specifically designed to be COVID-safe and has been approved for operation even at Tier 3.
A team of 'Theatrical Drive Jockeys' welcome audiences in their cars and escort them to their space. Each vehicle has its own parking space under the 68,000 sq ft marquee—Europe's largest. People are only allowed to exit their vehicles on the driver's side and then sit in their own 'socially distanced', isolated area. The organisers can then allow people to enjoy live entertainment.
Creators of the venue, Beyond Theatre, will be hosting more than 30 productions during a four-week run planned in March. With a venue capacity of 800, this means a potential 24,000 theatregoers.