Greenwich Playhouse to Close
Published: 17 January 2012
Reporter: Peter Lathan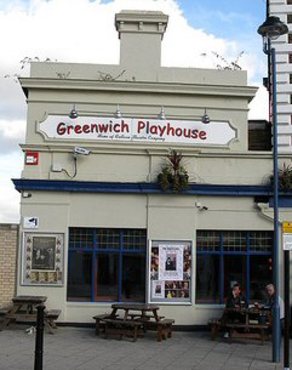 Greenwich Playhouse will close its doors on the 10th April 2012 after twenty years.
The theatre's landlords, Beds and Bars which run hostels throughout Europe, offering cheap bunk-bed facilities for backpackers, have decided not to renew the South East London venue's lease in order to exploit commercial opportunities offered by the Olympics.
The Greenwich Playhouse is located in a building which has housed a studio theatre since 1989. Galleon Theatre Company took residency at the venue in 1995 and is Greenwich's all year producing theatre. Annually it stages in the region of 12-14 theatre productions and these generate work and entertainment for some 15,000 people.
The venue and resident company's artistic director, Alice de Sousa, said, "The Greenwich Playhouse and Galleon Theatre Company have, over two decades, made an immeasurable contribution to our capital's cultural infrastructure. The Greenwich Playhouse is one of London's most established small scale theatres.
"The work shown at this critically acclaimed venue draws annually from all over the world and the immediate community many, many thousands of people. The Greenwich Playhouse has been a platform for celebrating theatrical excellence since 1995, when Galleon Theatre Company became resident. It has staged hundreds of high quality theatre productions which have entertained and created work for hundreds of thousands of people.
"It is regrettable that the theatre's landlord Beds and Bars, who have benefited for eleven years from generous revenue generated by the theatre's substantial trade, should have their sights focused on such short term objectives as the Olympics."
The Greenwich Playhouse and Galleon Theatre Company are in discussions with Greenwich Council, who have been active supporters of the organisation's efforts to find a new home in a borough where they have been resident for over sixteen years.
The Greenwich Playhouse's final production will be Webster's The Duchess of Malfi, which will run from 21st February to 18th March 2012.