Haha for DaDa!
Published: 24 June 2012
Reporter: David Upton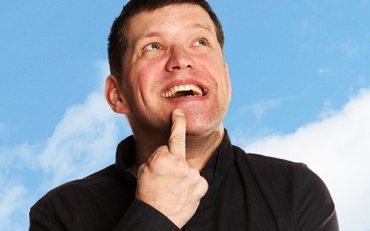 DaDaFest 2012 brings three hilarious shows at Liverpool's Unity Theatre from four critically-acclaimed comedians and performers: Laurence Clark, Kiruna Stamell with Gareth Berliner and David Roche. Laurence Clark is an internationally acclaimed comedian, performer, writer and actor. He is a firm DaDaFest favourite, his shows selling out every year and launched his career at the first DaDaFest in 2001.
Kiruna is a renowned actress, dancer, stand up comedian and DaDaAward winner; Gareth Berliner is an accomplished comedian, who has been performing professionally since blagging his first five minutes at Up The Creek in Greenwich over six years ago; David Roche is a humorist, motivational speaker, storyteller and performer who has transformed the ups and downs of living with a facial disfigurement into a compelling message.
Details: www.unitytheatreliverpool.co.uk