Haymarket prepares for Leicester reopening
Published: 14 October 2020
Reporter: Steve Orme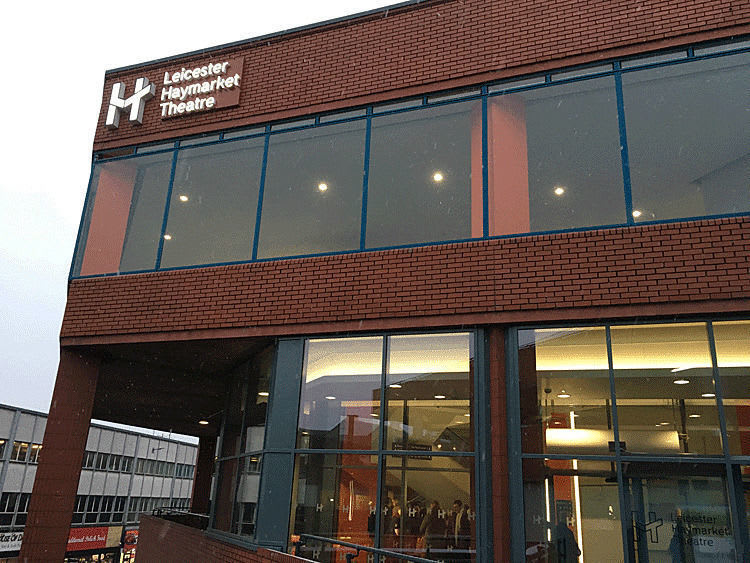 Leicester's Haymarket Theatre is preparing to reopen—and wants to hear from anyone with ideas about the future of the building.
The Haymarket became a victim of coronavirus and went into liquidation after being closed for more than a decade. The 1970s theatre had closed in 2007 to make way for the £61 million Curve theatre.
Ten years later, the city council invested about £3 million installing new seats and fittings. The main auditorium has 901 seats.
A group called the Haymarket Consortium reopened it, with the first production being the 2018 world première of Treasure Island by Sandi Toksvig.
In May 2020 a Haymarket spokesperson said it was "hugely disappointing" that the COVID-19 pandemic had "effectively switched off our income tap. Having not had the time to build the significant reserves required, we are unable to continue."
Now the council and Arts Council England have commissioned a study to look into the Haymarket's future. It is assumed that the theatre will be able to reopen with no 'social distancing' restrictions.
The council's director of culture, tourism and inward investment, Mike Dalzell, said since the Haymarket closed, the authority had been approached by more than 20 individuals and organisations expressing an interest either in a particular activity being programmed at the venue or in managing it.
Anyone can register their views on the Haymarket's future at the city council web site.