Hereford theatre gets £80,000 Arts Council grant
Published: 8 July 2020
Reporter: Steve Orme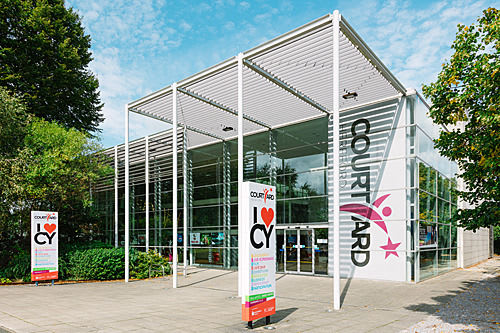 The Courtyard Hereford has received £80,000 from Arts Council England to protect its survival until September 2020.
The Courtyard closed in March 2020 because of the coronavirus outbreak and lost 94% of its income through ticket sales, events and café bar income.
Chief executive and artistic director Ian Archer said, "The Courtyard plays an incredibly important part of the social fabric and cultural life of Herefordshire. Throughout this pandemic, we've seen the need and value of arts and culture in our daily lives and we're absolutely delighted that this grant from Arts Council England will help to sustain The Courtyard into the future, until we can return to our beloved venue."
The Arts Council's £160 million emergency response package is designed to help alleviate the immediate pressures faced by artists, arts organisations, museums and libraries, giving them time to stabilise and plan for the future.