History lesson in Lakeland
Published: 11 March 2012
Reporter: David Upton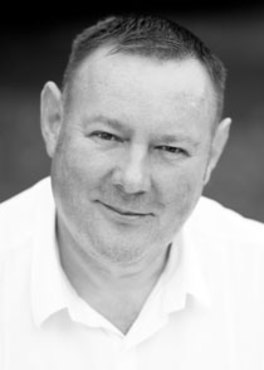 Peter Rylands is one of 12 actors (just one of them a woman) currently rehearsing Alan Bennett's The History Boys, at theatre by The Lake in Keswick. Rylands appeared in the very first production at Theatre by the Lake in 1999 and has returned several times since. This time out he plays Hector, the maverick history teacher who is taking general studies classes with a bunch of grammar school boys about to sit Oxbridge entrance exams.
He has been preparing for the role since the beginning of January—and even took the script away with him on a holiday to Goa. "I started learning the lines and immersing myself in it because it's such a big part. I wanted to enjoy rehearsals without having to struggle to find lines.
"The way Bennett writes and structures his syntax is very precise. If you don't learn it the way he has written it and start paraphrasing, you muck up the whole rhythm."
Mitchell Hunt, making his first stage appearance after graduating from drama school last summer, plays star pupil Dakin and has been doing his homework to make sure he is up to speed in Hector's lessons.
"As soon as I got the part, I was straight on to Google and the encyclopaedias came out. But I'm sure there is plenty more I will be learning as rehearsals go on."
The production opens on Saturday March 24 and runs until Saturday April 21.
Details: www.theatrebythelake.com