HOME announces plans for reopening
Published: 25 June 2020
Reporter: David Chadderton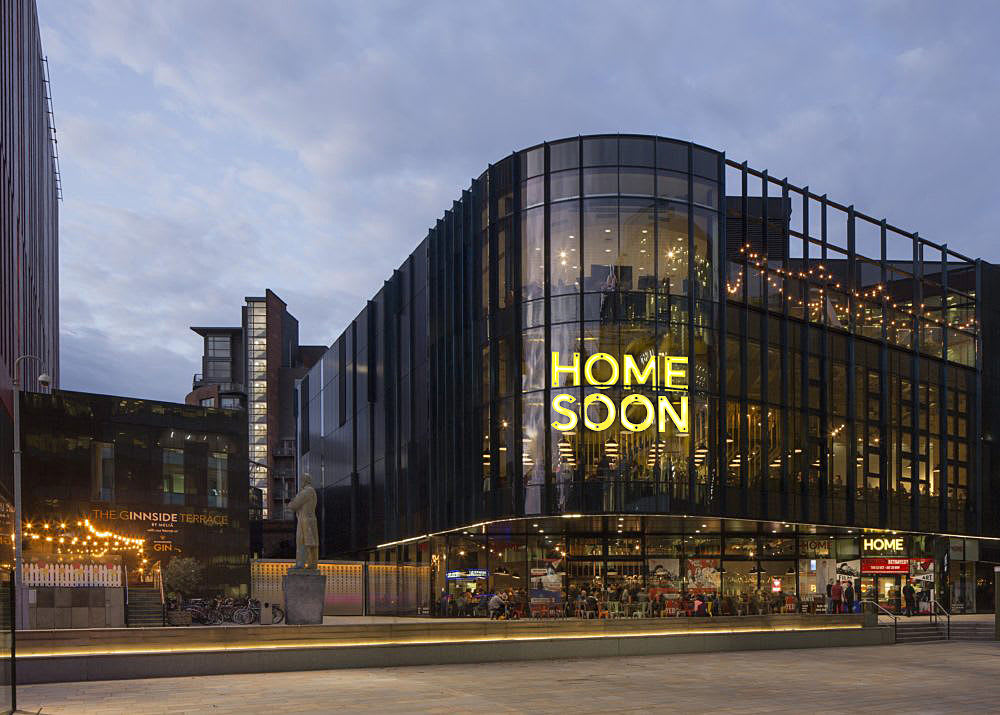 HOME Manchester has announced plans to reopen its cinemas, bars and restaurant on 4 September, with theatre and gallery programmes to restart later in autumn. Details of the programme are to be announced later in summer.
A 'HOME Soon' panel, which will include audience members, will discuss additional safety measures, approaches to programming and how HOME will engage with those most affected by the coronavirus crisis. Measures including the redesign of spaces to allow for 'social distancing', a reduction in capacity and enhanced cleaning are being taken to make the building safe to visit.
Jon Gilchrist, Executive Director at HOME, said, "while we are aware that the Government has stated cinemas may reopen from 4 July, this is not the best option for many independent cinemas like ourselves whose programmes do not focus on the summer blockbusters. Instead, we want to take the time to ensure that we have time to make the necessary adjustments to the building and to speak to our audiences about how they can be involved in our plans.
"The coronavirus pandemic has had a devastating effect on the cultural sector, and we are lucky that our building allows us the option to open with social distancing in place. By opening as soon as it is safe and affordable to do so, we will play our part in the reopening of the city, the recovery of our communities and the survival of the arts. We are planning an amazing programme that will repay our audiences and patrons for the generosity and goodwill they continually show us. And, more than anything, we miss doing what we do best: bringing great art and audiences together in a welcoming and engaging place."
Dave Moutrey, Director and CEO of HOME, added, "although the future remains uncertain, we're pleased to be able to announce our plans for reopening in September. We believe that reflecting the social and cultural landscape of our city and the world is more critical than ever, and HOME plays a huge part in that. It was an emotional moment to leave the building after lockdown, and I'm sure it will be an even more emotional one when we return."