HOME stages Identity parade
Published: 1 October 2020
Reporter: David Upton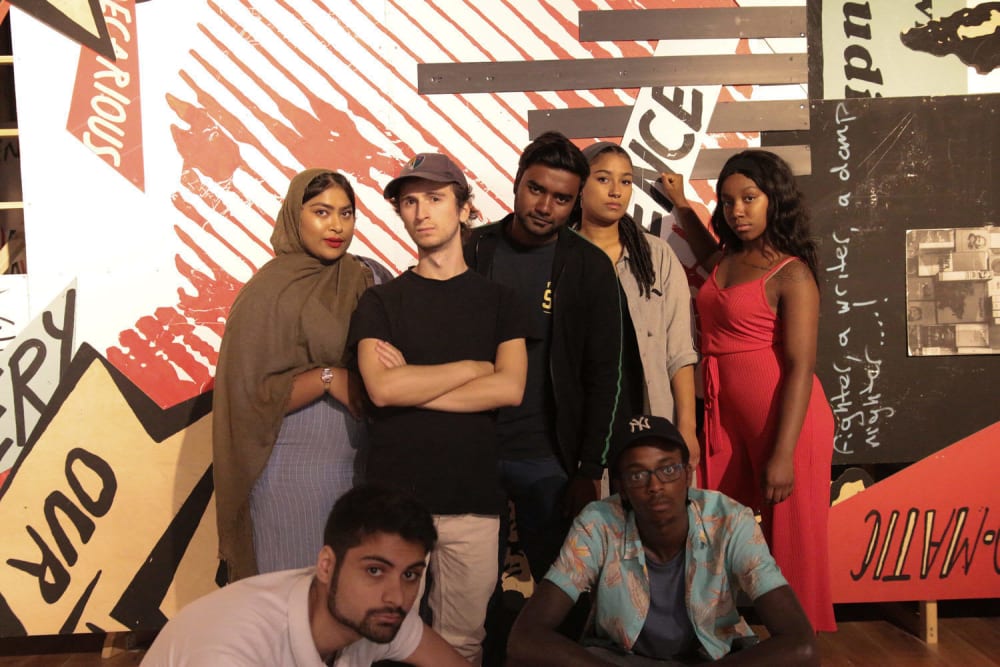 Resident artists at Manchester's HOME arts venue, Young Identity, will create the first live performance there since March.
The one-off event, on October 13, will launch their new book of poetry, Working from HOME, with performances from members of the group.
It's their response to work performed across all three art forms at the venue: theatre, film and visual arts.
Young Identity has previously worked with Lemn Sissay, Saul Williams, Linton Kwesi Johnson and Kae Tempest, performing across the UK and internationally from Berlin to Frankfurt and in New York.
Copies of the book will be on sale at the event, and tickets which include the purchase price are available.
HOME reopened last month after 168 days of closure, with its five cinemas, bar and restaurant the first to come back. During this closure period, it has continued to work online, presenting new artist commissions in theatre and visual art, including a digital festival featuring brand new work from six Young Identity members, part of the Homemakers series.
HOME's 500-seat Theatre 1 has been reduced to a capacity of 120 to allow space for 'social distancing'. Tickets are priced just £10 to ensure as many people as possible have the opportunity to return to the theatre.
Because 700 seats are off sale, the arts centre has also launched a new campaign, Empty Seats, to highlight the £130-per-week cost of each unfilled seat and the effect that the coronavirus pandemic has on arts venues.