Homegrown Beauty for Blackpool Pleasure Beach
Published: 25 June 2023
Reporter: David Upton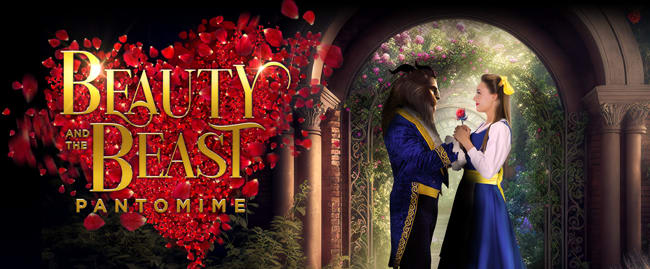 Blackpool Pleasure Beach has a cast of local stars for its annual Christmas panto.
Returning is influencer and TV personality Charlotte Dawson, daughter of comedian Les, alongside weather presenter Emma Jesson and Simon Green—Betty Legs Diamond—at The Globe stage at the theme park.
Charlotte is back for a second season. Previously she has appeared in reality TV shows.
Lancashire born and based Emma has been a runner, researcher, radio reporter, floor and stage manager and presented for ITV, BBC and Channel 4.
Simon created Betty Legs Diamond in-between shows at the Palace Theatre London in the musical On Your Toes. After performing for 16 years in the resort's Funny Girls, Simon is back in Blackpool to entertain audiences.
Joining them are Sarah Ward and Ashley Luke Lloyd.
Beauty and The Beast runs on dates from November 25 until December 24.