Hope fulfilled for Lawrence
Published: 12 May 2022
Reporter: David Upton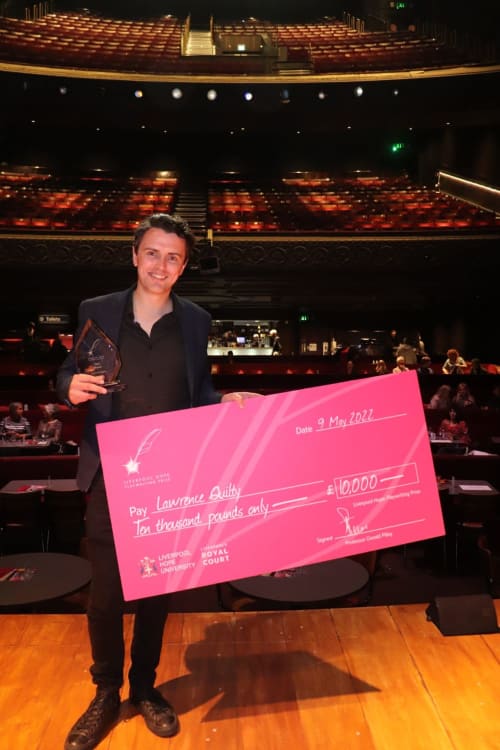 The 2022 Liverpool Hope Playwriting Prize has been awarded to Lawrence Quilty for his play Peter Byrne Is Standing Here.
Originally from Oxford, the Cardiff-based writer has previously had work long-listed for Finborough Theatre's ETPEP Award 2020 and short-listed for The Other Room New Page 2020. He is a theatre administrator as well as a writer and this is the first major competition he has won.
Long-standing left-wing councillor Peter Byrne has been ousted in a local by-election. The time has come for him to leave the office and his only option is to step down gracefully. Well, the other option is barricade himself into the office armed with a pistol and start a revolution.
Nine writers were shortlisted for the fourth Liverpool Hope Playwriting Prize. Writers submitted their comedy last year and one wins £10,000 and a potential opportunity to bring their play to life on stage.