Hope Mill's gonna play Rent, rescheduled
Published: 5 June 2020
Reporter: David Chadderton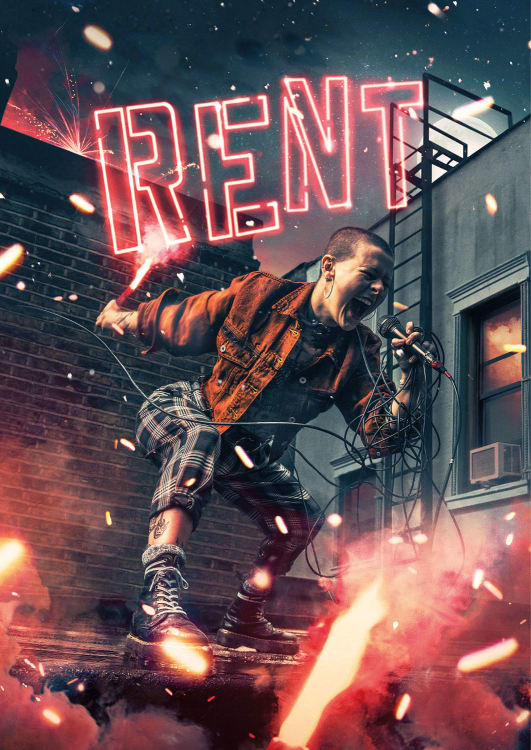 Hope Mill Theatre in Manchester has announced rescheduled dates for its production of the musical Rent, plus the full creative team.
It was due to open in July, with rehearsals beginning in June, however the musical will now open on Friday 30 October and run until Sunday 13 December 2020 as long as government guidelines confirm that it will be safe to open on those dates. All audience members who have already booked have been contacted about exchanging tickets and refunds.
William Whelton, Executive Director of Hope Mill Theatre, said, "it is still unknown whether or not we will be able to open later this year, but we are staying hopeful and positive that we will be able to. As such, we must continue to look ahead and make plans. If we can reopen, it is vital that we have content to present—and I know this will be an incredible production.
"If we feel at any point that it is not safe or economic to reopen then we will review this decision. It would also be irresponsible for us to not anticipate a further postponement of this production in the current climate."
Luke Sheppard, who is directing the production, added, "the production we have planned will be a celebration of what it means to experience live theatre, and I look forward daily to sitting in this amazing space on opening night."
Rent will be choreographed by Tom Jackson Greaves Katy Richardson as musical director, set and costume design by David Woodhead, lighting design by Howard Hudson and sound design by Paul Gatehouse. Casting, by Pearson Casting, is to be announced soon.