Hopes that Buxton Fringe will continue
Published: 28 March 2020
Reporter: Steve Orme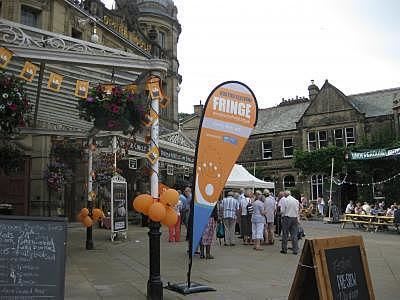 Buxton Festival Fringe has announced it will do its best to go ahead in some form in 2020 and has introduced key changes.
The deadline for entries has been extended until 1 June when the Fringe will take stock as to how to proceed. If performers decide to withdraw, they will receive a full refund. The entry fee will be a flat £50 across the board.
The printed programme is unlikely to go ahead but entrants have been asked to offer links to pictures and add online content to the Fringe web site's What's On pages.
For the first time in 40 years, Buxton International Festival has been cancelled. Fringe chair Stephen Walker said, "we're entirely independent of the Festival and fortunately don't have the same financial risks and pressures they do, so we can be more nimble.
"The town will definitely need something to look forward to over the coming weeks and while it may be a very different Fringe, we're hopeful it will still be a Fringe."
The Fringe is scheduled to run from 1 until 19 July. Further information is available at the Buxton Fringe web site.